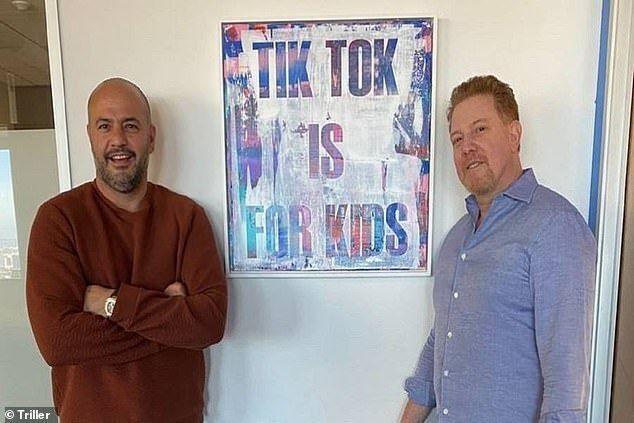 As TikTok's future hangs in the balance due to looming threats of a ban, Triller is stepping up its game, offering creators an alternative platform with a powerful AI-driven ecosystem. The company has also launched a one-step portal, transfertiktok.com, to facilitate an easy migration for creators looking to secure their content and monetization opportunities.
Triller has been in the limelight since 2020, when it hosted a record-breaking digital PPV. The app achieved the unique distinction of becoming the number one app in 80 countries when then-President Donald Trump threatened to ban TikTok. Although the ban never materialized, Triller continued to expand its offerings, investing over $500 million to prepare for this moment.
Bobby Sarnevesht, Triller's co-founder and chair, emphasized that Triller is not just an app but also an entire creator's ecosystem with over 10 integrated sub-companies. Triller's AI technology and toolsets help creators reach, own, and monetize their audiences like never before.
The platform has seen a surge in sign-ups as creators switch from TikTok and other platforms to Triller, where they can not only make significant amounts of money but also enjoy the freedom of an open-garden system. Unlike TikTok's closed-garden approach, Triller's AI works in tandem with other social media platforms increasing visibility and monetization for brands and creators, even when users are active on other social media apps.
Triller's AI has already enabled over 20 billion conversations with more than half a billion users and now powers some of the largest brands and political campaigns in the world. Sarnevesht remarked, "For the last few years, the world didn't really understand what Triller was because the concept of AI hadn't yet become mainstream."
As Triller breaks open the "walled garden world," big tech and social media companies are left scrambling to keep up. Triller's focus is on the number of interactions it creates across its various platforms on a monthly basis, with over 750 million interactions each month, making it one of the most prominent players in AI.
Triller's commitment to empowering creators extends beyond the realm of social media. "Once you walk in the door, we open every door and window in the house to help you connect everywhere," said Sarnevesht. The platform seeks to help creators recognize every revenue opportunity along the way.
The Triller ecosystem includes a range of companies like Julius, Amplify.ai, and Cliqz, all working together to provide creators and brands with unprecedented connectivity, visibility, and monetization opportunities. The acquisition of Verzuz, Fite.tv, and BKFC further expands Triller's reach into the music and combat sports industries, solidifying its position as a disruptive force in the world of content creation and entertainment.
With Triller set to go public under the ticker symbol ILLR, the company is poised to become the platform of choice for creators around the world.
---
Lee Enterprises newsroom and editorial were not involved in the creation of this content.