With Simply Delicious, catering starts by listening to what the customer wants.
"My job is to manifest what someone wants to do," said Nancy McCulla, chef and owner of Simply Delicious and its sister, Café Daily Fare. "Listening to my customers and my clients is the first step."
The rest of the work, she said, is to provide fresh, quality food with exemplary service.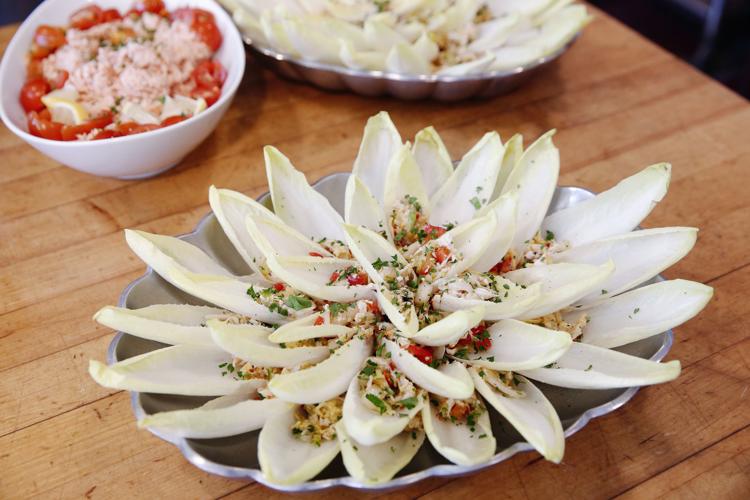 "Simple may be in our name, but simple has details, and we pay close attention to those," McCulla said. "We do very unique things, and we make it all look flawless regardless of any challenges."
A stalwart in the business, McCulla began catering in Flagstaff 30 years ago. She said she's come to know what works and what doesn't work so well from catering varied events of all sizes. (She considers 50 people a "little party.")
Some of her longtime clients are W.L. Gore and Associates, Northern Arizona Healthcare, several physician offices and Northern Arizona University. 
In the kitchen, McCulla oversees the food preparations and beams with delight while arranging items that are customer favorites, like tartlets of grilled steak and horseradish cream. The heat in this savory bite is subtle and allows for the flavor of the meat to shine, and the filo dough holder gives it a buttery crunch – a delectable finger food.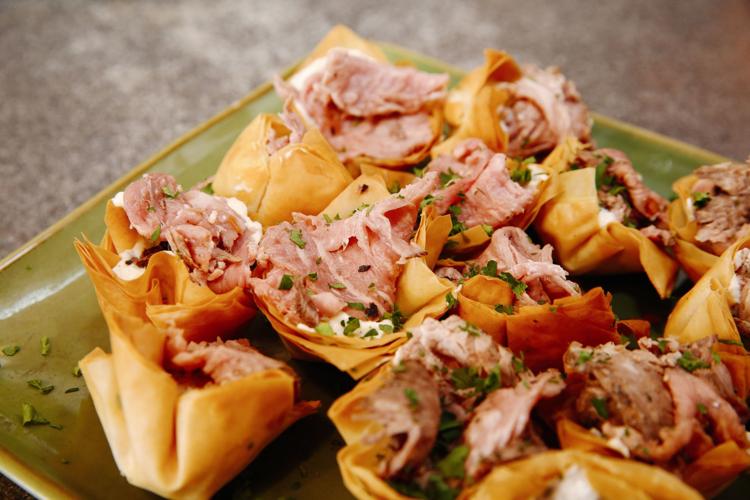 Simply Delicious displays creamy gourmet cheese, that omnipresent party favorite, like works of art. Large wedges are encrusted with herbs and pine nuts or a tapenade and then plated with fresh berries and grapes.
McCulla said that a favorite entrée from her catering menu is wok char salmon with serrano and cilantro vinaigrette.
Although it has suggested menus with recipes that have been time-tested, the chef said her catering company can making anything that's to the tastes of its customers.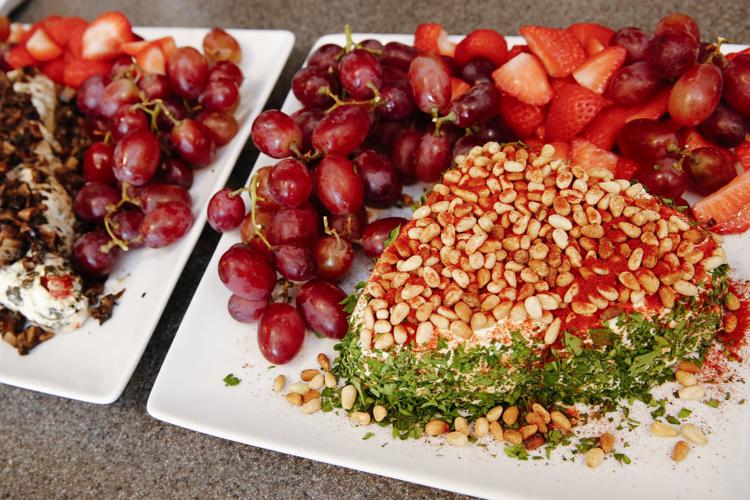 "I just made Persian food for a wedding reception. None of their food is on our menu, and I was able to please the grandmother from Pakistan." 
Catering is not just about the food, Simply Delicious and Daily Fare offer flexibility and accessibility. McCulla's business provides full-service catering as well as drop-and-go food preparation. It can provide food for breakfast, brunch, lunch, dinner and cocktail events. Need a bartender? They've got that covered, too. Food can be served by buffet, plated or family-style. Hors d'oeuvres can be offered by passing waitstaff or on stationary platforms.
No customer idea is off the table, said McCulla.
"Our menus are not written in stone, we'll mix and match anything. I'm here to make the food that you want." 
McCulla attributes her success as a chef to her ability to discern people's palates, and she does a lot of reading about food and recipe testing.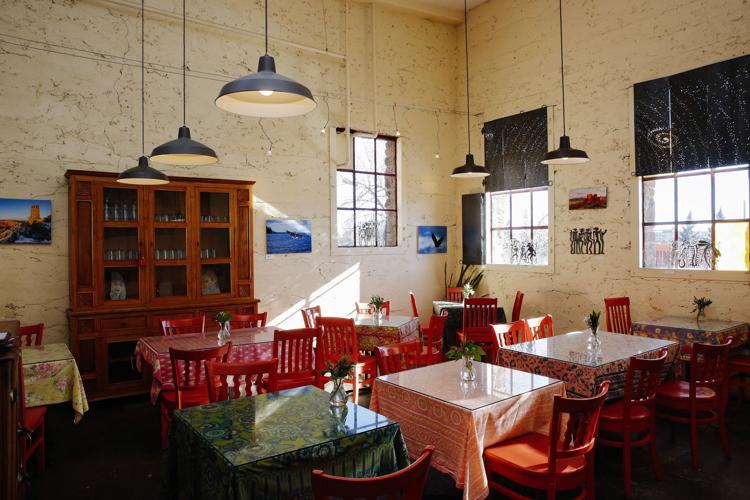 When she decided to make a Brazilian fish stew, she looked over at least five different recipes, tried a few of her own additions, and came up with a dish that people have complimented as authentic. 
No need for a caterer? You can still try McCulla's cuisine by visiting Café Daily Fare, located next to the Simply Delicious kitchen off Route 66, east of Elden Street. The dine-in menu has the Brazilian fish stew, blackberry duck tacos, fish tacos made with wild-caught Hawaiian red snapper and more. There are sandwiches, salads and soup as well as options for kids and vegetarian and gluten-free customers. 
Although McCulla is delighted that Flagstaff chose Simply Delicious for Best Catering in the Best of Flag 2018, she said she doesn't see her business as being in a competition. 
"Every caterer in this town is committed to their work," she said. "No one is going to last long if they don't care or if they're not putting out fresh and delicious food.
"Also, I don't know of any restaurant or caterer in town that wouldn't help another in a pinch. … That's just what happens in a smaller town."