Across the state, residents have been encouraged to stay in their homes and avoid large groups as much as possible. But for one population, following the conventions of social distancing is nearly impossible: those without homes in which to stay.
FLAGSTAFF — Calls mounted Tuesday for the federal government to close Grand Canyon National Park after the popular tourist destination saw its first case of the coronavirus in a hospitality worker.
GLENDALE — The $2.2 trillion federal coronavirus aid plan is expected to send an estimated $4.2 billion to Arizona, including $2.8 billion to help the state and big cities and counties and new money for K-12 schools and public universities.
Playgrounds at all Flagstaff parks, including swing sets, ramadas, picnic tables and other amenities, will be closed to the public starting Ap…
Editor's note: Readers should stay at home as much as possible right now and visit Wupatki when the world has returned to normal. But for now,…
Just hours after Gov. Doug Ducey announced the closure of Arizona schools through the end of the term Monday, the Flagstaff Unified School Dis…
Get a recap of Tuesday's local news stories from Arizona Daily Sun.
The Sedona Chamber of Commerce & Tourism Bureau has asked that visitors to Sedona postpone their trips following Gov. Doug Ducey's Executi…
This week's local crime and court updates from Arizona Daily Sun.
PHOENIX — Authorities say a 22-year-old man fatally shot a Phoenix police commander and wounded two other officers as they tried to remove him…
Northern Arizona Rep. Tom O'Halleran called on Department of the Interior Secretary David Bernhardt to temporarily close Grand Canyon National…
Dear Governor Ducey: In acknowledgement of recent empirical findings that support social distancing as an effective mechanism by which to slow…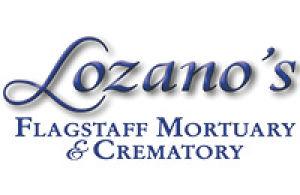 Lozano's Flagstaff Mortuary & Crematory