The landscapes of northern Arizona are being buried in snow from the first major storm of the season. But mixed in amongst the powder, residents and visitors might be able to spot an infamous powder blue surgical mask.
Due to inclement weather, all Flagstaff Unified School District schools will be closed on Tuesday, Jan. 26, including remote learning classes, safe learning centers and food service.
The Arizona Department of Transportation warned of road conditions in northern Arizona that are "difficult to impossible' to traverse. State officials are asking commuters to "avoid the storm," and recommend chains, snow tires and 4x4 vehicles for any necessary travel.
Eligible groups, locations, and more up-to-date info in this post, which will add new information as we receive it.
5 p.m. update: Postal truck freed from snowbank by residents, fire department
Flagstaff Unified School District and Coconino Community College campuses will be closed Monday, Jan. 25 due to inclement weather. Both FUSD a…
Hi, I'm Diesel! I'm a big, energetic boy who is looking for his forever home. I lived in a home before, so I already know the ins-and-outs of …
Q: I know that it's normal for cats to vomit occasionally, but my cat vomits every day. She is otherwise healthy and does not look sick. What …
My name is Tuesday and I am a two-and a-half-year-old, medium-sized mixed breed. I am very sweet and playful and I jump around like a little d…
Looking for a new job? Browse through the newest job postings on https://azdailysun.com/jobs and find your next career.
Many years ago, I was a firefighter and EMT in a rural fire department. Late one Saturday afternoon we responded to a medical call. We found a…
As 2020 neared a close, the three-month-long Iowa Exit 182 Virtual Fitness Challenge I helped organize was in its waning days. With the corona…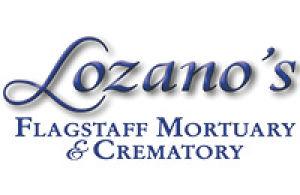 Lozano's Flagstaff Mortuary & Crematory