Their house off Lake Mary Road looks thoroughly lived-in, well-appointed and homey, as tidy and uncluttered as any place can be with a toddler and a French bulldog mix scurrying about.
Her body found partially clothed under a Juniper tree on a lonely stretch of Interstate 40 west of Williams near the county line, she was given the name "Valentine Sally" because she was found on Valentine's Day in 1982. Detectives with the Coconino County Sheriff's Office, then the Cold Case Squad, worked thousands of hours over the years to try to identify her with no luck. Until now.
FLAGSTAFF — When Wyoming U.S. Sen. John Barrasso snapped at Deb Haaland during her confirmation hearing, many in Indian Country were incensed.
Three family members who allegedly killed a 6-year-old boy last year will undergo trial in August 2022, Coconino Superior Court Judge Ted Reed…
With recorded COVID-19 cases in Coconino County totaling more than 16,000, vaccine doses administered are now approaching 49,000 as the county…
"Humor can be dissected, as a frog can, but the thing dies in the process."—E.B. White"
A run of four straight Big Sky Conference cross country titles came to an end Saturday in Riverdale, Utah.
Drivers heading east on Butler Avenue get a quick glimpse of Flagstaff history through a brightly painted mural on the Murdoch Community Cente…
For some, houseplants are a breeze, those green thumb types who spend a small pocket of time each day tending to their crops: sunlight, water,…
In 2014, after a year of falling in love with trail running, I said to my partner, "You know where I want to live? Flagstaff, Arizona." We did…
A T-shirt toss to nobody, a public address announcer trying to get a stadium with almost no fans inside excited, plus a game-winning touchdown…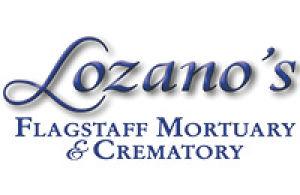 Lozano's Flagstaff Mortuary & Crematory