Six o'clock. Near quitting time. Most everyone has knocked off for the day. Shadows, cast by clouds over Mount Elden, edge toward East Route 66. The first intimations of evening.
PHOENIX — Unemployed Arizonans who were expecting to receive an additional $400 a week under an executive order President Donald Trump signed last weekend will only receive $300 extra, Gov. Doug Ducey's office announced Friday.
Gov. Doug Ducey is holding another weekly press conference to give updates on the state of Arizona's response to the coronavirus and what changes might look like going forward, as cases continue to surge in the state.
New weekly positive cases of the coronavirus have reduced significantly since Arizona's mid-June spike as of Wednesday.
The Coconino National Forest's Flagstaff Ranger District is releasing today a new plan to add 55 miles of trails to the official U.S. Forest S…
The pandemic has left many Flagstaff businesses asking for change. Store manager Samual Farr said in a bid to get more coins, he and his emplo…
Our weekly round-up of letters published in the Arizona Daily Sun.
I spent decades proudly serving in Army intelligence. Our job was to collect data and analyze it in order to inform decision-making and to fin…
These are recent reports of missing children made to local law enforcement. If you think you have seen a missing child, contact the National C…
For more than 30 years, Dr. Jonathan Robinson has committed himself to compassionate dental care for vulnerable Flagstaff citizens. On the eve…
Flagstaff Unified School District is now accepting applications for Safe Learning Centers where students will have a supervised space in limit…
Coconino County Health and Human Services (CCHHS) is offering free COVID-19 testing in Fredonia and Tusayan.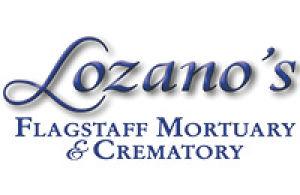 Lozano's Flagstaff Mortuary & Crematory