For three months this winter, a team of biologists from Flagstaff took on the role of on-call roadkill collectors. They picked up nearly 70 deer and elk that had been hit and killed on the area's highways, then transported the carcasses to storage freezers.
The meat's final destination was nine golden eagle breeding areas scattered across the Babbitt Ranches north of the San Francisco Peaks. The deliveries were part of an experiment to see if giving the eagles supplemental food during the winter months would help boost egg production among breeding pairs.
Now, the team is collecting and analyzing photos and data from the feeding project and has started to see some encouraging signs. Helicopter flyovers that finished up last week spotted eggs in two nesting territories on the ranches, which on a unit-per-area basis is about the norm for golden eagles in northern Arizona, said Tom Koronkiewicz, an avian ecologist with SWCA hired by Babbitt Ranches to work on the project.
Images from wildlife cameras also show the roadkill meat was taken by resident female eagles and increased the probability those breeding birds remained in their established nesting areas throughout the winter, both goals of the project. Next, biologists will see how egg-laying on Babbitt Ranches compares to control sites and will analyze 50,000 photographs taken over the winter to better determine which eagles ate the hand-delivered meat, Koronkiewicz said.
If the feeding experiment, scheduled to last four years, is shown to successfully boost reproduction, it could present another conservation strategy for the eagles, which are protected under the Migratory Bird Treaty Act and the Bald and Golden Eagle Protection Act.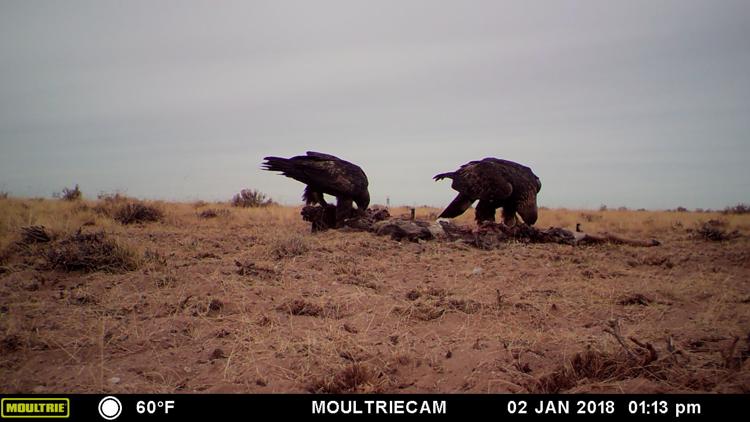 While the bird's numbers aren't of concern nationally, reproduction among eagles in the Babbitt Ranches area has been lower than what biologists think it should be, said Greg Beatty, a fish and wildlife biologist with the U.S. Fish and Wildlife Service.
"They haven't had many nests be successful," he said.
Parasitic insects that feed on young eagle nestlings could be one cause and climate change could be another as warmer and drier conditions make it harder for vegetation to grow in the Southwest, Koronkiewicz said. With less of that green material, populations of cottontails, jackrabbits and prairie dogs — main food sources for the eagles — decline as well. And when food is scarce, eagles are less likely to breed, Koronkiewicz said.
A SENSE OF RESPONSIBILITY
Because they encompass large, undisturbed and undeveloped tracts of land, the Babbitt Ranches are prime golden eagle habitat and surveys have found about a dozen resident breeding pairs across the ranches' 700,000 acres, Koronkiewicz said.
Perched high on cliffs or wedged into big trees, the eagles' nests can reach the size of picnic tables and can be thousands of years old, he said. The birds often battle for nest territory and one individual may use a nesting site for its entire life, Koronkiewicz said.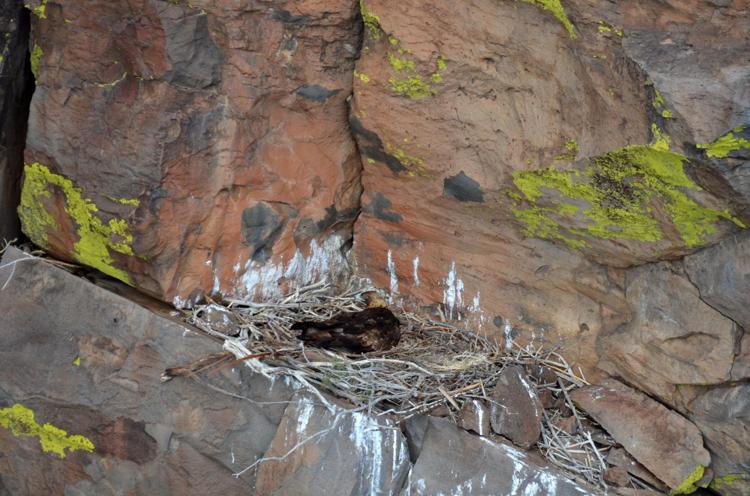 Under the direction of President and General Manager Billy Cordasco, Babbitt Ranches has committed to a range of research, restoration and tracking activities to better understand and support golden eagles in northern Arizona.
"I think there is a real sense of responsibility and obligation to learn and understand about what constitutes a healthy environment and golden eagles are at the top," Cordasco said. "From there everything else flows."
TRACKING EAGLE FLIGHTS
Though the supplemental feeding just began this winter, eagle research on Babbitt Ranches has been ongoing since 2011. In addition to surveying the area for eagles and their nests, biologists put telemetry devices on select birds to track their movement.
That has turned up other surprising insights about the eagles' behavior. One bird, Charlie, appeared to be preparing to lay eggs last winter then suddenly took off and flew more than 2,000 miles to the Yukon, arriving in April. After spending her summer in northern Canada, she flew back to Flagstaff in October.
If it turns out she is breeding in the Yukon and just winters in northern Arizona, Charlie would be exhibiting a life history trait that has been unknown to avian experts, Koronkiewicz said.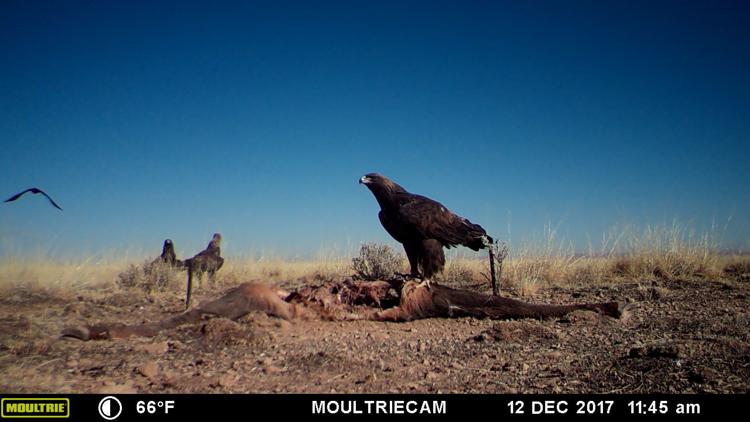 Other birds suited with the small, lightweight backpack-like telemetry devices have been tracked to Idaho, Montana and Wyoming in late summer. They spend a few weeks or months feeding on the carcasses of ungulates that are abundant in those areas, then head back to their nests in northern Arizona, Koronkiewicz said.
Figuring out where the eagles travel can guide the creation of new management actions to help the birds, especially younger ones that have higher mortality rates, he said.
BUGS AND SANCTUARIES
Parasitic bugs are another threat to eagles. Similar to bedbugs, the parasites live in the nests and feed on the eaglets' blood, sometimes to the point of killing them, Koronkiewicz said.
Cordasco decided he wanted to study that, too, so last fall Babbitt Ranches hired SWCA biologists to climb up to the eagles' nests and collect samples. Researchers will sift through them to identify the bugs with hopes of eventually developing protocols to mitigate infestation of nests, Cordasco said.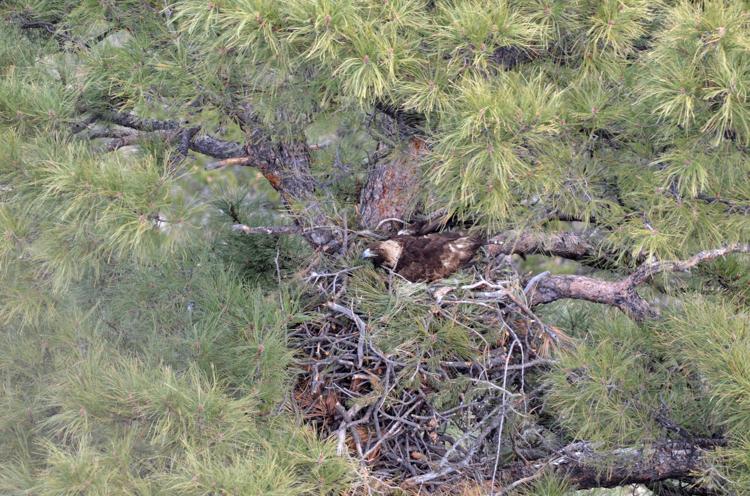 He also has plans to turn one of the ranches' dirt tanks into an avian sanctuary and is working with Northern Arizona University and American Conservation Experience crews to remove invasives and plant native cottonwoods to restore riparian habitat near the Little Colorado River. Eagles live there too, Cordasco said.
SHARING THE WEALTH
All of the research that happens on Babbitt Ranches is shared with area tribes and federal and state wildlife agencies.
Beatty, with the Fish and Wildlife Service, said that information is especially valuable because basic research about golden eagles hasn't been done or is just in the beginning phases in Arizona.
"We are really only starting to scratch the surface on golden eagle distribution, abundance, natural history, management issues, those kinds of things," Beatty said. "From my perspective they're heading down a road that nobody has really headed down in Arizona before."