Jeff Allen sat inside his truck Thursday afternoon, taking shelter from the steady wind whipping across Flagstaff's brown, snow-less landscape. The owner of Allen's Tree Sales, Allen has been selling Christmas trees in Flagstaff for 29 years.
With less than two weeks to go until Dec. 25, it hardly looks like wintertime in Flagstaff and Allen's sales have taken a hit as a result.
"It just doesn't feel like Christmas," he said. "People I don't think are in the mood."
At the same time, Forest Service offices in the area have seen steady, and even growing demand for Christmas tree cutting permits on the national forest. Despite only allowing tree cutting in a small area more than an hour and a half from Flagstaff, the Coconino National Forest sold out of its 600 permits in just four days.
To complicate the picture even more, Misti Warner-Andersen, co-owner of Warner's Nursery and Landscaping, said not only have her sales been down this year, but she's seeing a trend of customers abandoning live trees all together in favor of artificial ones.
As Christmas creeps closer, here's the latest on tree sales, this year's drop in supply and cutting opportunities still available.
DRY WEATHER HURTS TREES, TREE SALES
So far this season, Allen said his business is down at least 10 percent from normal. Last year, he sold out of trees by Dec. 15, but this year he still has plenty left in his three in-town lots, Allen said. Without any snowfall this winter, he said he hasn't seen the customers from Phoenix who usually come up to Flagstaff to play in the snow, then stop and get a Christmas tree before they head home.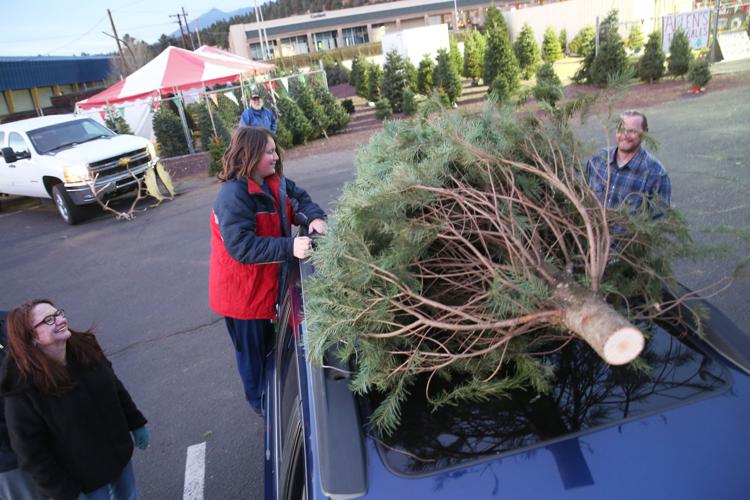 Warner-Andersen said Christmas tree sales have been down at her store as well. She and her staff have been puzzled, and were guessing maybe it's the warm weather, or the fact that at least one weekend in December didn't fall on a payday, Warner-Andersen said.
"We're not sure what's going on," she said.
The dry weather combined with below-freezing temperatures at night are especially hard on the Christmas trees, because it dries them out, Warner-Andersen said. Warner's employees try to cover the trees with frost blankets but they've already had to pull some off the shelf and chip them, she said.
SUPPLY DOWN, PRICES UP
The lack of snow in Flagstaff isn't the only factor making tree sales a struggle this year for people like Allen and Warner-Andersen.
Christmas tree vendors across the country are facing a rough season due to a shortage of supply that has its roots in the Great Recession. As people cut back on Christmas tree purchases, many vendors went out of business, got bought up or cut back on planting new trees, Allen said. Now, when that batch of trees should be getting to maturity, there aren't enough of them.
Warner-Andersen said she wasn't able to order as many trees as she wanted from suppliers in the Northwest year. Allen said he didn't have a problem getting trees, a fact he attributes to his longstanding relationship with his tree vendor, but he said prices have skyrocketed.
A tree that would have cost him $12.50 five years ago is now going for $30. Trucking is going up, too, he said.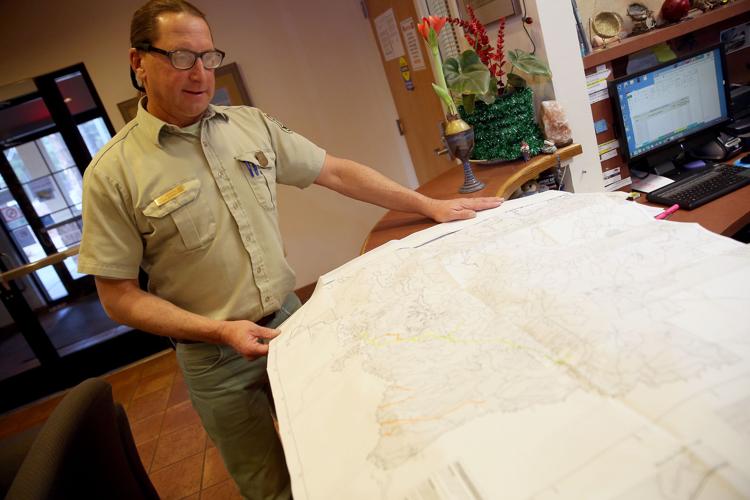 Warner-Andersen said she has had to raise her prices the past two years. This year she raised the price on just two tree sizes between $3 and $5, but last year it was more than that, she said.
The shortage will continue or worsen in the next few years, both local sellers said. Allen said he expects it will be harder to get a tree over 8 feet tall next year because growers are cutting into next year's stock to satisfy demand now, which means the trees that would normally get to grow taller are getting cut.
"CUT YOUR OWN" GAINING IN POPULARITY
The Christmas tree permit program has always been a popular one on the Coconino National Forest, said Kim Newbauer, the forest's timber sales contracting officer. Next door, the Kaibab National Forest has seen increasing demand for its Christmas tree tags as well, spokesman David Hercher wrote in an email.
This season, Hercher said he met people from as far away as California who came to cut a tree on the Kaibab's north district.
The price is certainly hard to beat: cut-your-own tags run just $15, while prices for trees at Warner's, for example, range from $24.99 to $89.
Even so, the Kaibab doesn't usually sell out of Christmas tree tags, Hercher wrote. As of Thursday, the forest had about 180 cutting tags still available.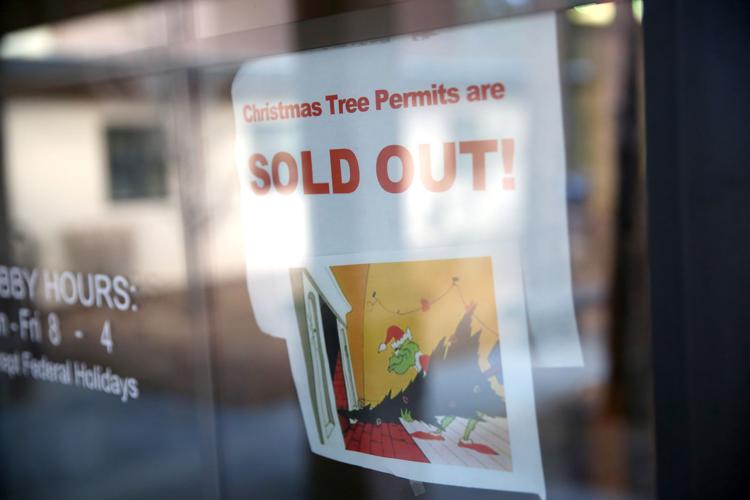 Unlike the Coconino, the Kaibab allows Christmas tree cutting anywhere on the district and doesn't restrict what species can be cut. Removal of small trees helps with overall forest restoration and wildfire risk reduction across the district, Hercher wrote.
MILLIONS OF TREES BUT JUST A FEW HUNDRED PERMITS?
There's a reason why, despite the millions of trees on the Coconino National Forest and high demand for tree cutting permits, only 600 permits are offered in a couple select areas far south of Flagstaff.
Each of the three districts on the forest is responsible for determining how many tree permits should be offered and where, Newbauer said. District staff look for areas with a good supply of trees ranging from saplings to 10 feet tall, then estimate how many trees and what type could be removed from the area to leave it in a healthier condition, Newbauer said.
The Mogollon Rim Ranger District, which generally covers the southeast part of the Coconino National Forest, is the only district that has had the time and resources to complete that environmental analysis in recent years, he said. Permit holders are allowed to cut one fir or ponderosa tree up to 10 feet in height. 
The Flagstaff Ranger District, closest to Flagstaff, used to offer Christmas tree cutting permits for an area dominated by pinyon pine trees. But after a few dry years in the early 2000s, pine beetles decimated almost all of the drought-stressed pinyon pine trees on the district, Newbauer said. Since then, the district's staff have been so busy with other major projects like the Flagstaff Watershed Protection Project that they haven't had the time to identify another suitable location for tree cutting, he said.
The Red Rock Ranger District also offered Christmas tree tags for pinyon pine until about five years ago when people began saying there weren't any good trees left in the designated cutting area, Newbauer. Since then, the district staff have had to dedicate so much time to managing recreation on the district that they haven't been able to scope out another area that could work for Christmas tree cutting, Newbauer said.
The Coconino as a whole used to issue about double the number of permits it does now, and would like to increase that number in the future, Newbauer said.
"Mainly, we don't have time to get out and find good areas on other districts right now," he said.