SATURDAY | 10.21
These aren't your childhood fairy tales. Although there will be Peter Pan and Wendy, Alice and the white rabbit and even some gruff billy goats, Circus Bacchus has prepared a show that lays a dark veil over it all. Get ready for Once Upon a Nightmare, featuring the performance troupe's own "twisted versions of the fairy tales and bedtime stories that we all know and love." Halloween is certainly the best holiday of the year and members have been working hard on the show since August to bring Flagstaff audiences a thrilling night. Since their very first show in a backyard 10 years ago, Circus Bacchus has evolved to encompass more involvement from the community. "Along the way our shows continued to get bigger and more sophisticated until we've reached where we are today, which we're really proud of," says co-director Amanda Elson. Switching things up a bit this year, they put a call out to the talented Flagstaff community for auditions. "We ended up having a really great turnout and now have a bunch of new members who we are so happy to have involved with us," Elson says. They've prepared a show full of risqué burlesque, aerial arts, juggling, pole dancing and more. Dress up in your spooky best and show up to the Orpheum Theater, 15 W. Aspen Ave., this weekend to start the Halloween season off right—but leave the young ones at home as this event is open to ages 18 and up. Tickets are $15.50. Visit www.facebook.com/CircusBacchus or www.orpheumflagstaff.com for more information.
THURSDAY | OCT. 19
SOMETHING GHOSTLY THIS WAY COMES
What does a phantom look like to you? What ghosts lurk within the woodsy gallows of your wandering mind? This Halloween, join the Hozhoni Artist Studio and Gallery and peer into the great beyond with its new exhibit Phantoms. Now until Nov. 15, explore how culture and history have shaped perceptions of ghosts, ghouls and all things that haunt us in the middle of the night, featuring artwork from more than 20 Hozhoni artists and the Art Van. The exhibit will also feature workshops from the LOU Corp, as well as The Tungland Corporation. Stop by the Hozhoni gallery at 2133 N. Walgreen St. for the opening reception tonight from 4-6 p.m. 526-7944. For more information, visit www.hozhoniartists.org.
FRIDAY | 10.20
FEET WITH A MIND OF THEIR OWN
You know when a great song comes on at a party and you catch yourself subconsciously tapping your toes along to the beat? Well Rob Leines is that feeling personified. Originally hailing from Tennessee, he and his band have been touring around the country, bringing their foot-stomping music to new crowds and discovering more about what it means to be an American songwriter in the present. With influences based in country, rock 'n' roll and blues, Leines describes his music as "a safe haven for rowdy behavior" on his Facebook page. Leines will be playing a free show with his band to kick off the weekend at the State Bar, 10 Historic Rte. 66. Get your dancing shoes on and prepare for an energetic live performance beginning at 8 p.m. www.robleines.com.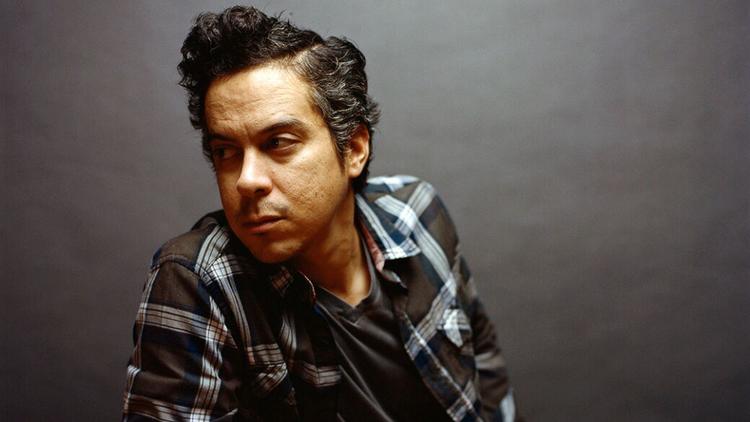 FRIDAY | OCT. 20
Since 1999, acclaimed singer-songwriter/guitarist M. Ward has released eight studio albums and two EPs. Ward also formed She & Him with actress/musician Zooey Deschanel as well as the folk super group Monsters of Folk with Conor Oberst, Mike Mogis and Jim James. To top all of that off, he's worked with and produced some of the biggest names in folk and indie rock such as Neko Case, Cat Power and The Court & Spark. Ward's new album More Rain acts more as a mood piece than a themed record, a "true gotta-stay-indoors, rainy season record that looks upwards through the weather while reflecting on the past," writes Ward in a press release. With More Rain, Ward takes more than a decade of experience and observations of modern America from his Portland, Oregon home, and transforms it into an album that is, like the rain, both delicate and dangerous. Catch M. Ward this Friday at the Orpheum Theater, 15 W. Aspen Ave. $27. Doors open at 7 p.m., show at 8 p.m. www.mwardmusic.com.
SATURDAY | 10.21
College is tough enough, but add writing music and touring on top of it and you've certainly got a full plate. Northern Arizona University student Justin Tullis plays a balancing act between school and his burgeoning music career; he released an album over the summer and is now touring in support of it. The balance of being a student while also perusing his passion of creating music comes together on stage as Tullis tells a story through his set. Tullis expanded on the album's content, saying, "Falling Upward is about a time of transition. This album is about change in life, from the beginning all the way to the end. I want to focus on how we as people evolve." The story of people evolving throughout day-to-day life is paired with genres from hip hop and trap to R&B and indie. While Tullis draws in his audience through relatability and storytelling, his growing talent and array of beats are just as notable. Swing by Firecreek Coffee Company this weekend to jump on this rising artist's bandwagon before he continues on with touring outside of local boundaries. The show is set to start at 9 p.m. Kye Russoul and MastodonRare will kick off the night, bringing a mix of tunes that are bound to attract listeners of all ages. Admission is $10 at the door. Learn more about Tullis at www.facebook.com/whotullis.