THUR-FRI | 10.5-10.6
What first started as a musician's search for someone to sing harmonies on his first solo record soon became a lifelong commitment. As husband and wife duo from Rumsey, Kentucky, Heath & Molly use their American roots-rock to sing about life and love as they travel the country and traverse the ups and downs of marriage and music. "I think the key for us that helps us be successful is that we have each other–not just for companionship but to get us through the highs and lows of business," said Heath Eric. Heath & Molly tour relentlessly, averaging about 150 shows per year. The multi-instrumentalist duo use acoustic and baritone guitars, djembes and cajons to create a full, roots-rock experience. Their new single and video for "Upstream" was released earlier this year in preparation for their sixth studio album. "[Upstream] is about actively living and working to get where you want to be in life, and resisting complacency," says Molly Eric. Heath & Molly don't just preach the sentiment, they live it. The couple are currently making their way around the West, making stops in Moab, Utah; Grand Junction, Colo.; and here in Flagstaff, as well as Cave Creek and Crown King. See them perform live this Thursday at Hops on Birch, 22 E. Birch Ave., and then again during First Friday at the final Downtown Friday Nights at Heritage Square in historic downtown Flagstaff. For more information and to watch the video for "Upstream," visit www.heathandmolly.com.
FRI-SAT | 10.6-10.7
Flagstaff may be known for its outstanding selection of local brew and coffee on just about every corner. But another thing our mountain town has going for itself is its literature, and this Friday marks the start of the 2017 Northern Arizona Book Festival, a two-week event featuring readings, book signings and workshops from local and international writers. This year features events at Uptown Pubhouse, Bright Side Bookshop and Firecreek Coffee Company, as well as the NAU International Pavillion where musician, poet and writer Joy Harjo will read from her body of work and play music from her catalogue on Oct. 6. This weekend also features readings and workshops from Erin Stalcup, Ander Monson and Annette McGivney. For a full list of events and speakers, visit www.nazbookfest.org.
FRIDAY | 10.6
THE WORLD IS GOING TO THE DOGS
Everyday Americans are beginning to think a little harder about the food that they eat. Restaurants are displaying caloric values and offering healthier alternatives to the classic beef burger and fries. While health seems to be in vogue, it shouldn't be just a passing trend to follow. Environmental filmmaker Keegan Kuhn decided to look deeper into the food industry—particularly the animal agriculture aspect—while working on his 2014 documentary "Cowspiracy: The Sustainable Secret." The film looks at the impact of animal agriculture on a number of environmental issues, suggesting that rising numbers of cattle and other animals for slaughter contribute to global warming more than people may think. Together We Will Northern Arizona is presenting a special screening of the film as well as a talk with Kuhn at Flagstaff Aerial Arts, 1311 E. Butler Ave. The $15 entry fee includes vegan snacks; drinks will be available for purchase. Tickets can be bought through Brown Paper Tickets online at m.bpt.me/event/3066869 or at the door the day of. The all-ages event will go from 8-10 p.m. All proceeds benefit the Center for Biological Diversity of Arizona. www.cowspiracy.com.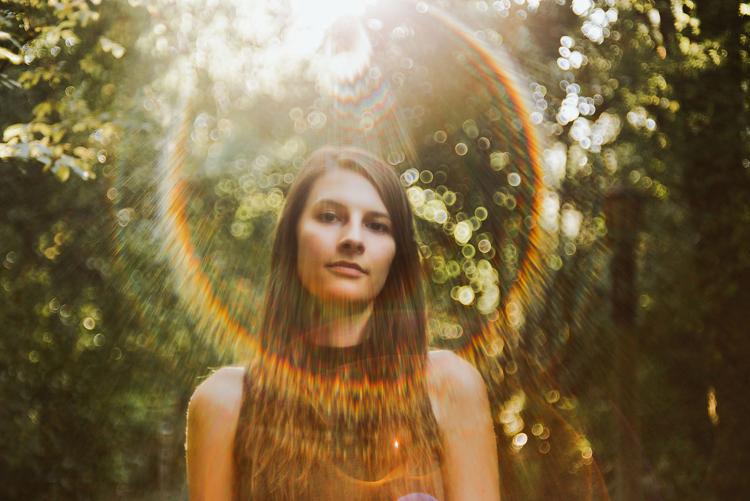 MONDAY | 10.9
In an interview with Serial Optimist, singer/songwriter Robin Bacior reflects on how camping influenced her music. "At night we'd gather a ton of people and pass the guitar around and sing and harmonize for hours. I did this for the first 20 years of my life," says Bacior. "Late-night campfire singing has a very strong intimacy to it, and I think that safe space and concentration has carried into my music." You can hear it in the gentle undertones of her music, in how the tenderness of her lyrics evolves with the lushness of the instrumentation of her songs. This Monday, join others for a night of the intimate folk styling of Bacior at Firecreek Coffee Co., 22 Historic Rte. 66, with other performances from Proud Mother and Monique Mason. The all ages show begins at 8 p.m. www.robinbacior.com
MONDAY | 10.9
EVERYTHING BUT THE KITCHEN SINK
As a descriptor, holus-bolus means all at once. It's the way John Green's characters fall in love in his books, the way a puppy might eat her dinner–but it's also the name of a particular musician. Tom Boylan from northern California makes up the cacophony of sound that is Holus Bolus, a "One-Man-Psychedelic-Acousti-loop" project where he plays acoustic guitar and a small drum kit during his one-of-a-kind shows. He layers beats and riffs on top of each other one at a time to create a full band sound that mixes rock, reggae and spacey jams. "It's like a philosopher-juggler….you throw up one ball at a time until you get a good thing going, then vocalize about life, love, aliens and existence….all at once," he explains on his website. During the past decade as Holus Bolus, Boylan has released four studio albums (his fourth, Possible Lives, just came out this year) and toured throughout the west and southwest areas of the country. He hopes to push modern performing to the next level. Catch him during happy hour drinks at the McMillan Kitchen & Bar, 2 Historic Rt. 66. The show starts at 5:30 p.m. www.holusbolus.com.