Small towns are black holes. Familiarity is a comfortable blanket that many end up sinking into as they give up their struggles. North Carolina-based country band Parmalee, made up of brothers Matt and Scott Thomas (vocals/guitar and drums), cousin Barry Knox (bass) and best friend Josh McSwain (guitar), formed in a tiny town outside of Greenville that consisted of "a gas station, two blinking yellow lights, and a small tin-roofed barn dubbed Studio B." They had big dreams though, and were determined to make it to Nashville where country stars Lonestar, Trick Pony and Diamond Rio had gotten their start. An attempted armed robbery in 2010 delayed those plans and put Scott in the hospital for a month with a five percent chance of survival, but he pushed through and the band emerged stronger than ever. In 2013, their debut album on Stoney Creek Records, Feels Like Carolina, earned three consecutive Top 10 singles—an impressive feat indeed as they are one of only four groups since 2001 to claim that accomplishment. "All the obstacles and craziness we've been through allowed us to help find our home in Nashville," Matt says. They were nominated for the Academy of Country Music's "New Vocal Duo/Group of the Year" last year and released their sophomore album 27861 this past summer.Their single "Sunday Morning" paints a picture of the calm that the right person can bring when in their presence. "When I'm lost on a Saturday night/Baby you save me just like/Sunday morning," goes the chorus. Later on, the song "Heartbreaker" presents an upbeat two-stepping tune worthy of any dance floor. Catch them on the Hotdamalama Tour which will be stopping by the Orpheum Theater, 15 W. Aspen Ave., at 8 p.m. Thursday with rising country star Kasey Tyndall opening. www.parmalee.com.
In an age of digital music, mp3 players and online streaming services, analog sound storage mediums seem as though they are in the decline. By 2021, an estimated 46 percent of vehicles sold in the U.S. will not feature CD players, and tape decks and cassette players are relics of decades past. But vinyl, the primary medium for music reproduction up until the late 1900s, those dusty discs stored in our grandparents garages, basements and attics, are making a comeback. And the folks over at Sold Out Productions and Counterculture Records are helping keep them alive with the second round of its Flagstaff Recurring Record Show, an all-day event featuring thousands of LPs and 45s for sale from Arizona vendors. Previously held at Cornish Pasty, the second Record Show will be held at Flagstaff's Green Room and will feature live vinyl spinning from The Funk Brothers, DJ Emmett White and Disco Kitchen. Get some new wax for your collection and then swing by the Gopher Hole later that night for its monthly Payback dance party. $5 entry fee for the Record Show, $3 with two canned food items and $3 for students with ID. Find Sold Out Productions on Facebook for more information.
A lack of snow doesn't (completely) stop it from feeling like the holidays are upon us. Flagstaff carries on with both annual and new holiday celebrations as the temperature goes down. Just walk downtown and the bright lights lining the streets and giant Christmas tree in Heritage Square will get you in the holiday spirit. If you still need more help though, Orchestra Northern Arizona will be performing their annual Candy Cane Concert full of festive pieces like Anderson's "A Christmas Festival," Tchaikovsky's "Waltz of the Flowers" and several collaborative pieces with Flagstaff Sings. The community orchestra is made up of all volunteers who love to play music and share it in a casual setting that even the most Scrooge-y person can enjoy. And did we mention the concert is free? Kick off the season this weekend at 2:30 p.m. in the Hurley Theater at Flagstaff High School, 400 W. Elm Ave. www.orchestrana.org.
Nothing says winter like an evening spent bundling up in layers, drinking hot chocolate and ice skating with friends. This year, the Flagstaff Visitor Center is opening up its first synthetic holiday ice skating rink for the month of December with Skate at the Station. Join the community for the opening reception of Flagstaff's newest holiday tradition this Saturday with events planned for the whole family such as a toy drive sponsored by the Flagstaff Police Department, as well as a Snowflake Festival, featuring arts and crafts, hot chocolate and opportunities for pictures with the jolly fat man himself. In partnership with the Shadows Foundation, a Flagstaff non-profit organization dedicated to helping those affected by life-threatening diseases and the group behind the Better Bucks initiative, the rink will be open from Dec.9-Jan. 2. Hours are 10 a.m. to 4 p.m. Sunday through Thursday and 12 p.m. to 8 p.m. Friday through Saturday. Closed Christmas Day. For information about the rink and more events visit www.flagstaffarizona.org.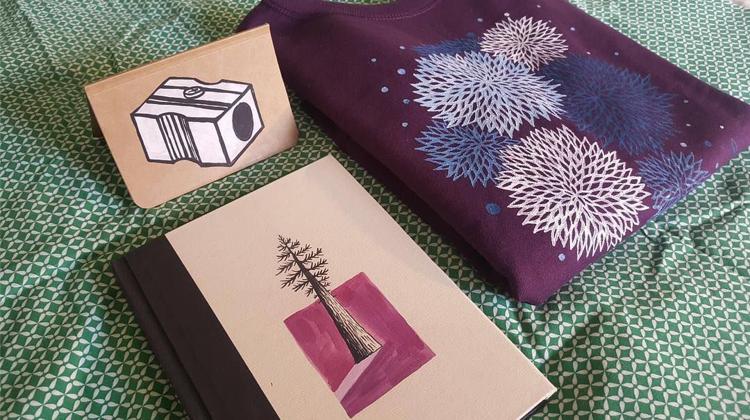 As of this issue's print date, there are just over two weeks until a little-known winter holiday called Christmas arrives. Forget about the commercialized celebrations that big name stores have been advertising since before Thanksgiving though. Let's go back to family traditions, meaningful gift exchanges and cozy nights by the fireplace with a hot beverage. Last month we celebrated Slack Friday and Small Business Saturday to support the local artisans and business owners in Flagstaff, helping the community along the way. Here's another chance for you to find a unique gift for that special someone in your life. Indigo Art Market will be holding a Holiday Bazaar with one-of-a-kind paintings, scarves, pottery, handmade soap and more from 12 local artists at Casa Duarte, 1000 N. Humphreys St., from 5-9 p.m. this Sunday. The restaurant's kitchen will be closed, but wine and appetizers will be provided. Members of the collective will also be downtown Friday night for a guerilla art walk where they'll be wearing art and passing out flyers with more information. Find Indigo Art Market on Facebook for more information.