Wintry Soundscapes: Six albums for your seasonal depression
This past weekend, temperatures dropped to almost freezing in Flagstaff, reminding us that, despite the social and political chaos that's given everyone such a hot head this year, winter is indeed coming. Restaurants are bringing out their winter beer selections and Snowbowl has started to make snow on the mountain so we thought we'd gather up some our favorite music to get us in the hibernation mood. Bundle up in front of a fire and enjoy our soundtrack to the season.
Angel Olsen – Burn Your Fire for No Witness (2014)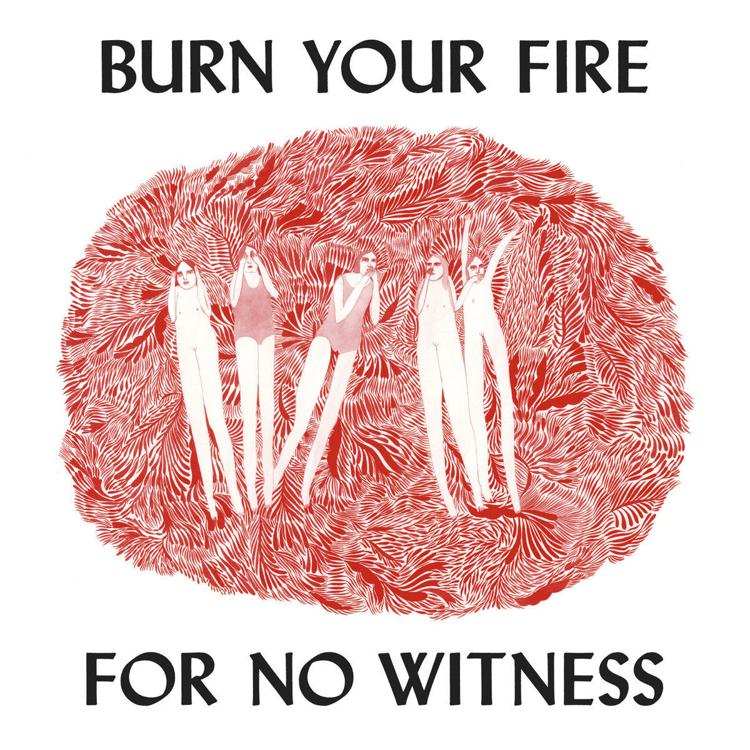 Angel Olsen has been in the music scene for less than a decade but that's no measure to the impact of her career thus far. Her second studio album, Burn Your Fire for No Witness, allows listeners to take a peek inside her mind with her vulnerable lyrics. In "White Fire," barely-there vocals that phase in and out throughout the six-minute soliloquy warn the listener, "If you've still got some light in you then go before it's gone," before finally coming around to the thought: "It eases me somehow to know that even this will change." Winter is certainly a time of transition. The earth pauses and trees drop their leaves, becoming skeletons for a few months before spring brings the thaw and return of life. Switching to a slightly different mood, "Hi Five" presents a tongue-in-cheek scenario of two lonely people simply looking for a warm body to fill a void: "Now we don't have to take it too extreme/We'll keep our hands, our legs even our lips apart/But I'm giving you my heart/Are you giving me your heart?" she sings. The album offers songs that travel seamlessly from acoustic ponderings to spacey synth dream pop, sometimes in just one breath. In a review by Pitchfork, the author writes that it "conjures the past without ever imitating it, swirling its influences into something intimate, impressionistic and new." It would definitely be a good listen for sitting in front of a fireplace with a hot whiskey drink.
Recommended for fans of: Mazzy Star and female empowerment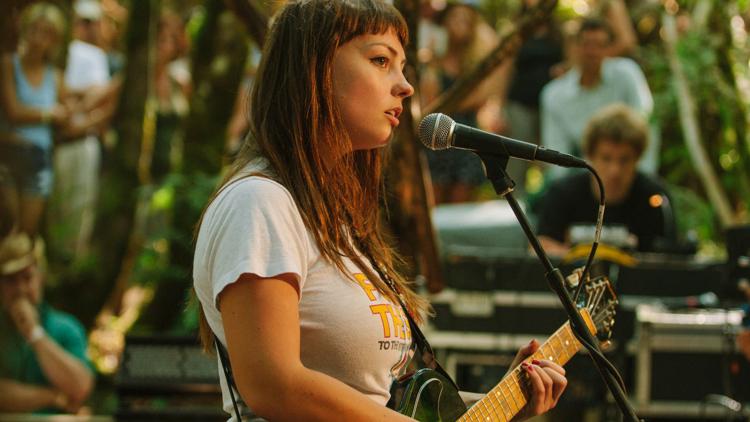 Father John Misty – I Love You, Honeybear (2015)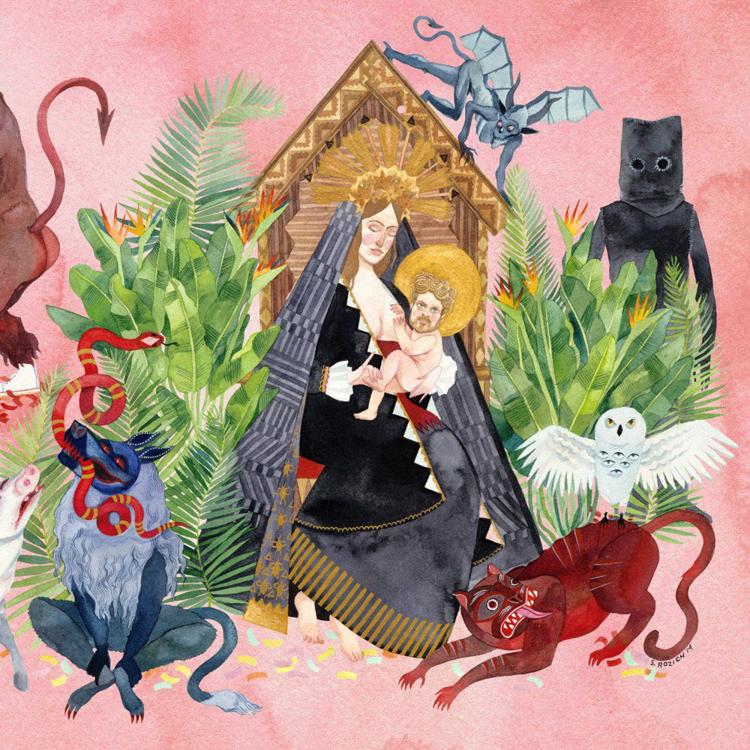 One day, Josh Tillman went to the store. This simple act led to a series of events culminating with him marrying photographer Emma Elizabeth Garr. Tillman, under the alias of Father John Misty, outlines this meeting and process of falling in love with his wife through self-deprecating lyrics and grandiose music in I Love You, Honeybear, his second full-length album as FJM. "You left a note in your perfect script/'Stay as long as you want/And I haven't left your bed since," he sings in "Chateau Lobby #4 (In C For Two Virgins)" before a horn solo takes over on top a soaring string melody. I have a habit of listening to the same music over and over again until I'm sick of it but that has yet to happen with this album. I arrived late to the FJM party after being introduced to his music last fall by a friend who works at a Trader Joe's in downtown Phoenix (apparently FJM is the go-to soundtrack in many Trader Joe's stores). I played it on repeat until I breathed the lyrics in my sleep—luckily I didn't have any roommates at the time, although I'm sure my neighbor wasn't too pleased by my drunk sing-alongs late at night during quiet snowstorms. When I visited San Francisco for the first time, Flagstaff was frozen underneath a layer of snow, but the Bay Area was just beginning to experience autumn. I played this album as my friend and I drove around, feeling as though I had stepped back in time and everything seemed to fall into place: in "Holy Shit," Tillman asks  "No one ever really knows you, and life is brief/So I've heard, but what's that got to do with this black hole in me?"  Nothing lasts forever but that doesn't mean it's pointless; happiness is found in small, fleeting moments and that has to be good enough for us.
Recommended for fans of: missing people you've never met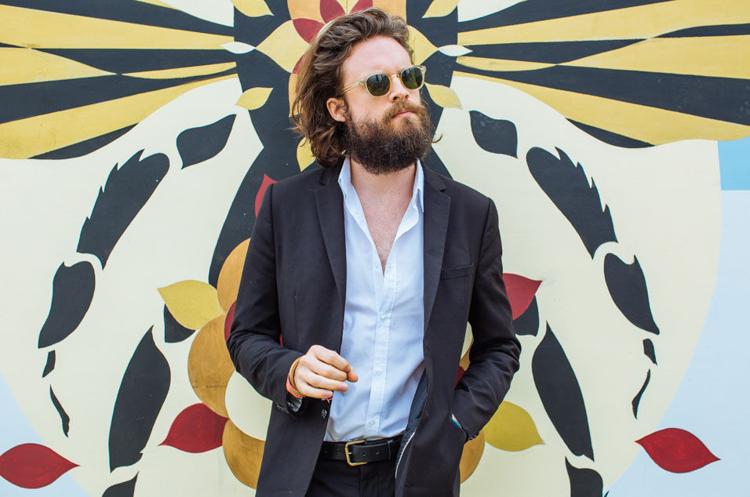 Tegan and Sara – So Jealous (2004)
Colder weather just calls for more mellow music. A few years ago while in school, I was looking for a new way to procrastinate from doing homework too close to winter break and began binge-watching Grey's Anatomy after deciding I wasn't too good for "trashy" television (read: shows with a lot of eye candy, but that can also make you cry with each heart-wrenching episode that hits too close to home). It was in the first season that a Tegan and Sara song came on, providing the background to a scene in which a patient dies on the operating table. The music for "Where Does the Good Go" comes in, before the lyrics ask, "Where do you go with your broken heart in tow?/What do you do with the leftover you/And how do you know when to let go?"Say what you will about Grey's, but it's got a great soundtrack. The song was released on Tegan and Sara's fourth studio album So Jealous, whichmakes it onto my list because of its fitting melancholy mood. Like the seasons, this release represented a transitional period for them. While no strangers to experimenting with sounds, Tegan and Sara were more influenced by new wave in this release, taking a step away from their previous folksy feel. No matter the style, the Canadian duo knows how to convey emotions for any change.
Recommended for fans of: procrastinating while binge-watching Netflix shows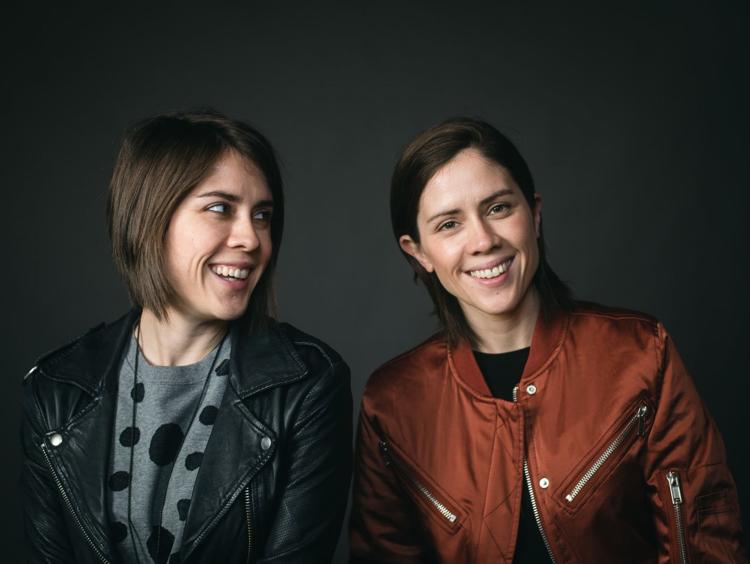 Fleet Foxes – Fleet Foxes (2008)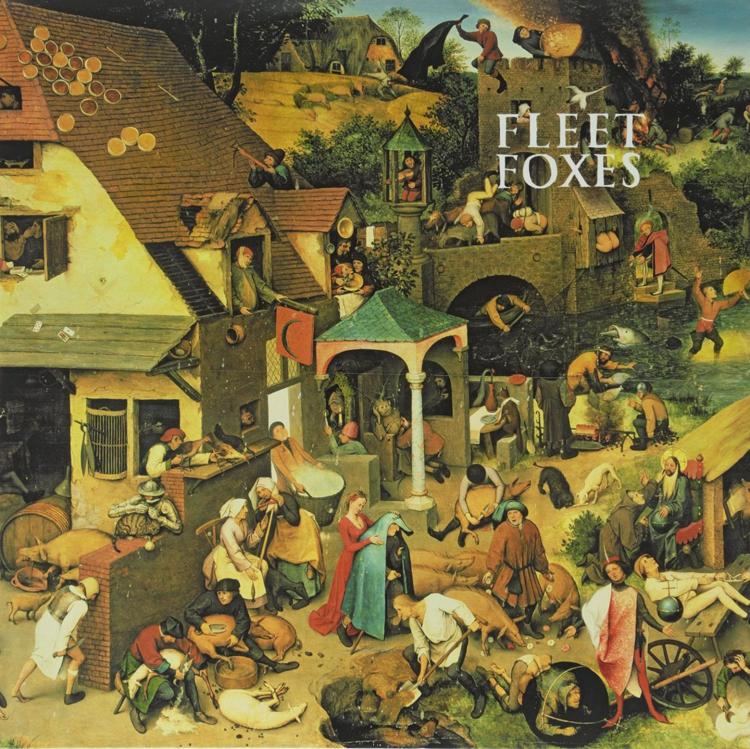 Before he was Father John Misty, Josh Tillman was part of the Grammy-nominated Fleet Foxes. As with just about everything, I was late to the game, and I discovered the self-titled LP Fleet Foxes only two years ago, about seven years after its initial release in 2008. After a few months living in Doney Park, having moved up from Tempe, Ariz., I experienced my first true winter. I'd wake up to a cup of coffee and Fleet Foxes opening track "Sun It Rises" because my life is a sappy John Green novel. I'd study while "Tiger Mountain Peasant Song" floated in the background and I'd ride the transit through campus with "Blue Ridge Mountains" in my head as I gawked at the Peaks. Lyrically, the album speaks very little of fall or winter; rather, it's the delicate acoustic guitar, like Claude Debussy's "Clair de lune," which acts like an impressionist's description of rain and snow and wind. It's the thundering piano and Robin Pecknold's cold coyote howling. It's the marriage of the quiet and the loud and the bright and the dark that capture this time of year so well.
Recommended for fans of: a bottle scotch around a fire to remind your friends that you are far more sophisticated than they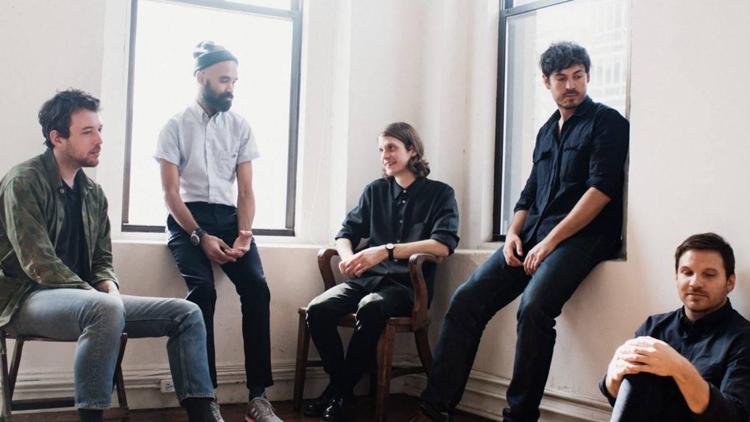 Nat King Cole – A Blossom Fell (1973)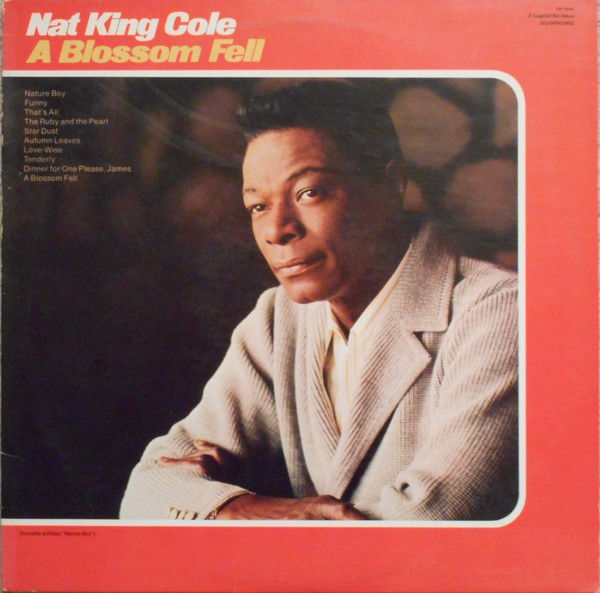 It was 1948 when Nat King Cole first sang,"The greatest thing you'll even learn is just to love and be loved in return." It's a sentiment so simple it sounds sarcastic, often prompting good friends of mine to tell Cole to shut the hell up, but as A Blossom Fell (formerly Nature Boy) continues we learn that his advice in the opening track "Nature Boy" is something even he has trouble following. In "Autumn Leaves," Cole sings, "Since you went away the days grow long/and soon I'll hear old winter's song/but I miss you most of all my darling/when autumn leaves start to fall." Winter is both whimsical and desolate, and A Blossom Fell, despite Cole's message of love and life in ballads such as "That's All" and "Love-Wise," there's an emptiness, a cold feeling of loss and loneliness in "Stardust" and "Dinner for One Please, James." It also helps that Cole is wearing what looks like a pretty warm coat on the cover. 
Recommended for fans of: dining alone with a waiter named James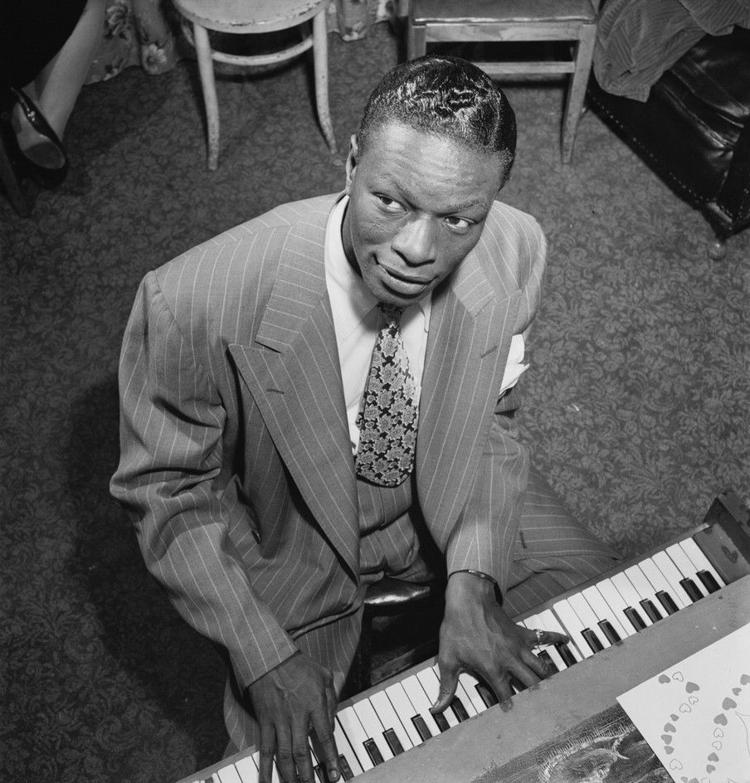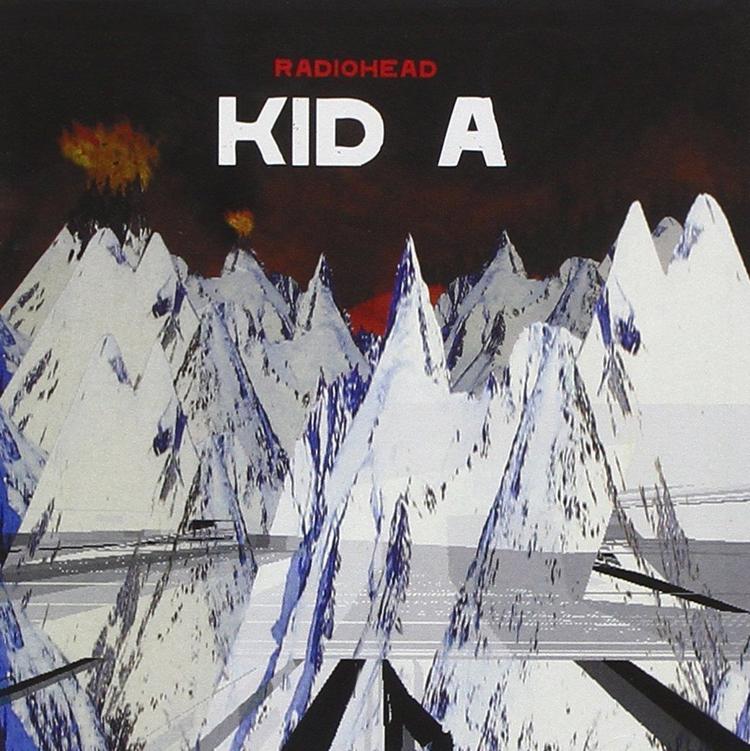 Fairly recently, during a panel discussion on the Fox show Gutfeld, Kat Timpf said that Radiohead are "elaborate moaning and whining for ringtone sounds." As my friends already know—yes, I have friends—I love Radiohead, and I can't even begin to feign resentment at such an accurate statement; that's just funny. But their fourth studio album, Kid A, perhaps more than any other album, Radiohead use their bleep bloops and alien coos to create a landscape that is cold and distant, detached from reality, in a sort of spatial winter. Kid A blows with the fury of a winter storm with trumpets like hail and brass like thunder in "The National Anthem" and then it whispers with calm stillness in "Treefingers." After singer/songwriter and all-around weirdo Thom Yorke grew disenchanted with the 'rock' label his band had acquired, Kid A acted like season's change for Radiohead. They began using synths and pads and electronics to create sonic worlds and soundscapes rather than relying on riffs and "fridge buzz," as Yorke would later describe. Released in 2000, Kid A was the perfect winter storm to close out the decade and pull music into a new era of bleeps and bloops.
Recommended for fans of: elaborate moaning and whining for ringtone sounds