With a musical career spanning a little more than 10 years, eight studio albums, four EPs and 11 singles, for Portugal. The Man, this isn't a side hustle. And all that hard work has finally paid off now that Weird Al Yankovic has produced two polka remixes for their songs "Feel it Still" and "Live in the Moment." Oh, and they also won a Grammy for their undeniably catchy, Marvelettes-inspired hit "Feel it Still." Suffice to say, they're a big deal.
But before selling double-platinum records, before becoming the Lords of Portland, before hailing Satan at the Grammy Awards, before working with some of their long-time musical icons including Mike D of the Beastie Boys and before hitting up parties with Harry Styles of One Direction, Portugal. The Man were young punks from Alaska, crafting a weird concoction of rock, pop, blues, dance and experimental music, a sound which would later garner them critical acclaim.
Ahead of their performance at the Prochnow Auditorium at Northern Arizona University on April 14, Flag Live! looks back on the eight albums of one of rock's most creative bands.
Waiter: "You Vultures!" (2006)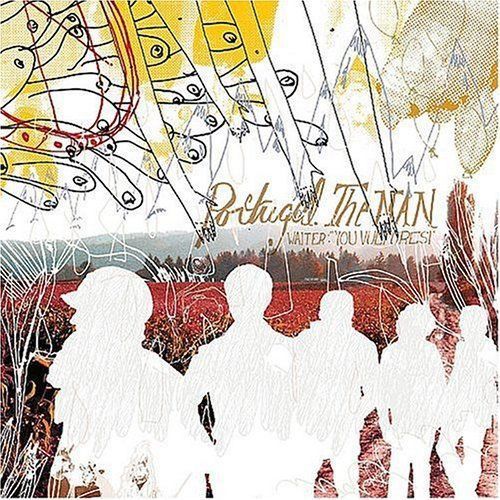 The band's first album since disbanding Anatomy of a Ghost, a hardcore Alaskan band featuring PTM singer and guitarist John Gourley and bassist Zachary Carothers, Waiter: "You Vultures!" plays like a band still attempting to discover itself. It's wildly eclectic, featuring the band's most prominent usage of drum machines and synthesizers to date. Recorded at Johnny Cab Studios in Shoreline, Washington, and produced by Gourley and Seattle-based producer Casey Bates, Waiter: "You Vultures!" features guest appearances from Thunderball Fist, Justin Baiers and Nic Newsham of Gatsbys American Dream.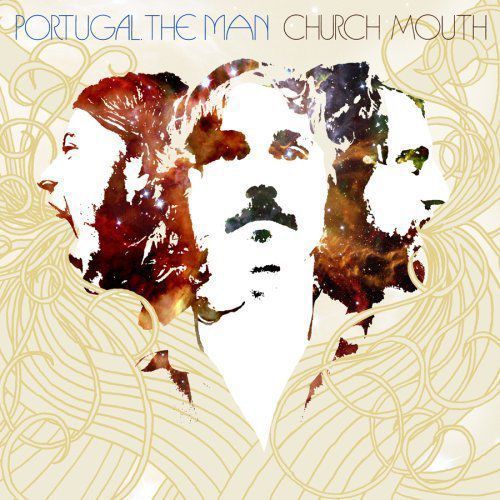 With Church Mouth, PTM ditched the drum machines and synths for fuzzy bass lines and shaggy guitars. Reduced to a three-piece consisting of Gourley, Carothers and drummer Jason Sechrist, Church Mouth is the band's foray into blues-rock. A complete 180 from their first album, it showcases the band's multi-genre, multi-faceted dimensionality. Again under the label Fearless and with producer Bates, limited vinyl editions of Church Mouth only available in Germanyfeatured the band's EP It's Complicated Being a Wizard as a bonus disc. Further, the album features an excerpt of a song titled "Sun Brother," but the full version is available on vinyl (or the internet) and is well worth a listen.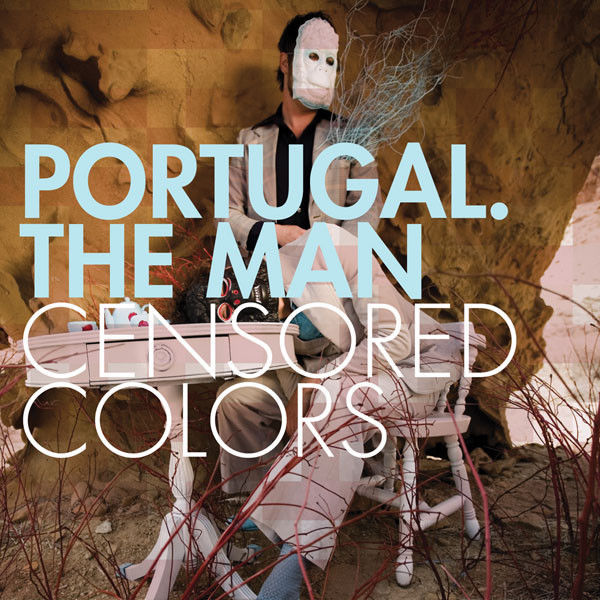 Censored Colors, PTM's third studio album and first under Equal Vision Records in a collaboration with their own label, Approaching AIRballons, is an album for album lovers, bridging classic, indie, jazz and funk rock together in a collection that feels like something of a nephew of Pink Floyd. It's a darkly cryptic, sometimes socio-political, 53-minute experiment into what the band could do when under its own direction and with a small orchestra as back up. The album moves from the morbidly gentle "Created" to the deafeningly hard punk jam "Sit Back and Dream," with many songs in between blending together to make a cohesive and creative album. The band also produced a short audio-video session called The Oregon City Sessions which, if you've never seen the band live, put PTM's exciting and jam-centric live performance prowess on display.
"New Orleans/Never Pleased"
The Satanic Satanist (2009)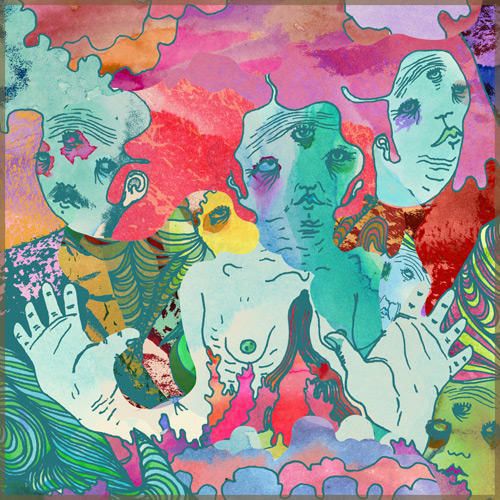 From Gourley's vibrant watercolor cover to its hugely dramatic closing track, "Mornings," PTM's fourth studio album is beautiful inside and out. Where earlier albums such as Censored Colors and Waiter: "You Vultures!" tailored toward specific tastes in the progressive rock and experimental realm, The Satanic Satanist is tailored for anyone into indie-rock and is perhaps the band's most palatable album. Largely guitar-driven, the album comes from a place of innocence, of life in Alaska, according to Gourley, with songs like "The Woods," "Everyone Is Golden" and "Let You Down" emphasizing the duality of living in a place both freeing and isolating. The album's straightforward songwriting, combined with its somber sentimentality, make for one of PTM's best albums. There is also an acoustic version of this album called The Majestic Majesty, which acts as a counterpart to The Satanic Satanist.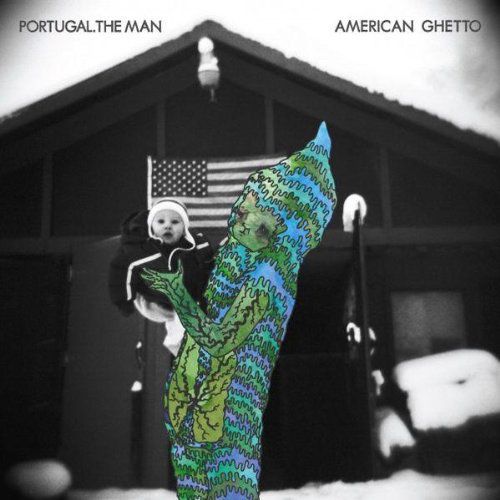 PTM's name is apparently an idea inspired by David Bowie's larger-than-life fame and character. Even more, the band has been inspired by Bowie's chameleon-like tendencies to shapeshift across multiple genres and styles. The band has always cited hip-hop acts such as Wu-Tang Clan and the Beastie Boys as influences, but with American Ghetto it dives into hip-hop and electronic-based rock. For this album, recorded in about 10 days, the band partnered again with The Satanic Satanist producer Anthony Saffery to make an album based in its beats and that used the studio as an instrument, but it never feels overproduced. Instead, its electronic foundation acts as a platform for the band to play around, like young musicians discovering their sound again, which makes sense when hearing Gourley talk about the record. In an interview with Rolling Stone he said of the album, "It's about places we used to go growing up—it's kind of a fun record that way."
In the Mountain in the Cloud (2011)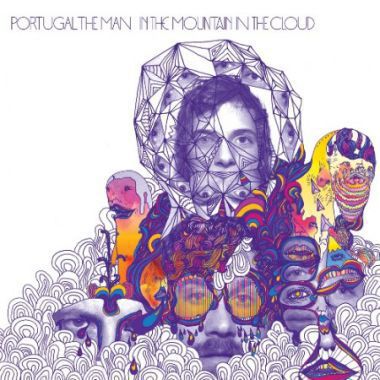 Continuing an-album-a-year streak, PTM's sixth studio album, In the Mountain in the Cloud, marks the band's major record label debut with Atlantic Records. Recorded in a span of eight months, In the Mountain in the Cloud feels like an amalgamation of everything the band had been working toward and everything it would continue to do—electronic processed beats, guitar-driven tunes, synths and string sections, choruses of deeply philosophical, anti-conformist chants. The future, past and present collide in PTM's major-label debut, with tracks like "Got It All (This Can't Be Living Now)" and "All Your Light" acting as forwards to their later albums. Along with the album, PTM also created a short film, directed by Michael Ragen, called Sleep Forever, combining the songs "Sleep Forever" and "Got it All," to tell a grisly tale of a man, his dogs and his gun.
"Floating (Time Isn't Working My Side)"
"Head Is a Flame (Cool With It)"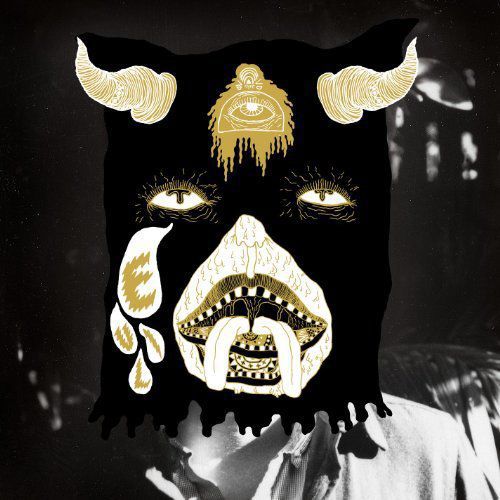 Don't take it personally, but Portugal. The Man doesn't want to be your friend. The band's sophomore album with Atlantic and seventh full-length Evil Friends feels like a resounding "f**k off" to their critics, to the U.S. government, to your modern Jesus, to fame and to your punk-rock sensibility. Funny enough, Evil Friends became one of the band's more commercially successful albums, with the songs "Purple Yellow Red and Blue" making an appearance on the FIFA 14 video game soundtrack and "Evil Friends" garnering the band some Taco Bell bucks as it was featured in a commercial for the Grilled Stuff Nacho. Produced by Danger Mouse, who has worked with Gnarls Barkley, Broken Bells and MF Doom, Evil Friends is unabashed in its hard truths of fading friendships and faith. The synthesizers and keyboard sections, though they've always been used by the band, take a front seat in this album letting pianist Kyle O'Quin stand out in songs like "Modern Jesus" and "Holy Roller [Hallelujah]."
With PTM's latest effort, the band, which made a career shape shifting into new sonic animals, makes its biggest change by venturing into the world of straight pop. It's pop, but it's self-aware, critical and just a little bit pissed off. The album's name was inspired by the '60s music festival and Gourley's attraction to music crafted around social and political commentary. After finding his father's ticket stub from Woodstock in 1969, the album, previously with the working title Gloomin + Doomin, took about four years to record. Using the talents of producers Bates, John Hill and Mike D, Woodstock has been the band's most commercially successful albums, with songs like "Feel It Still" landing them a Grammy and "Live in the Moment" peaking at number one on the Billboard Alternative Songs chart in March.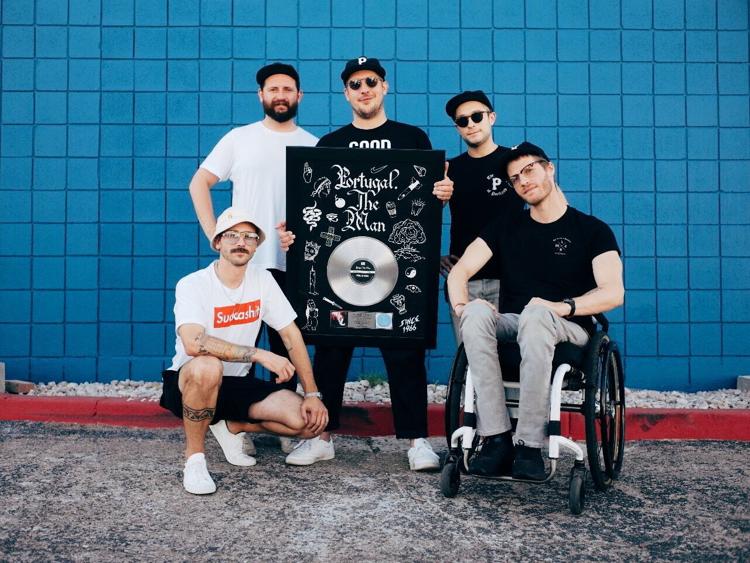 Portugal. The Man will be performing at the Prochnow Auditorium Saturday, April 14, with openers Tiny Bird. Tickets are $40 for the public, $35 for NAU faculty or staff and $25 for NAU or CCC students with ID. More information at www.portugaltheman.com