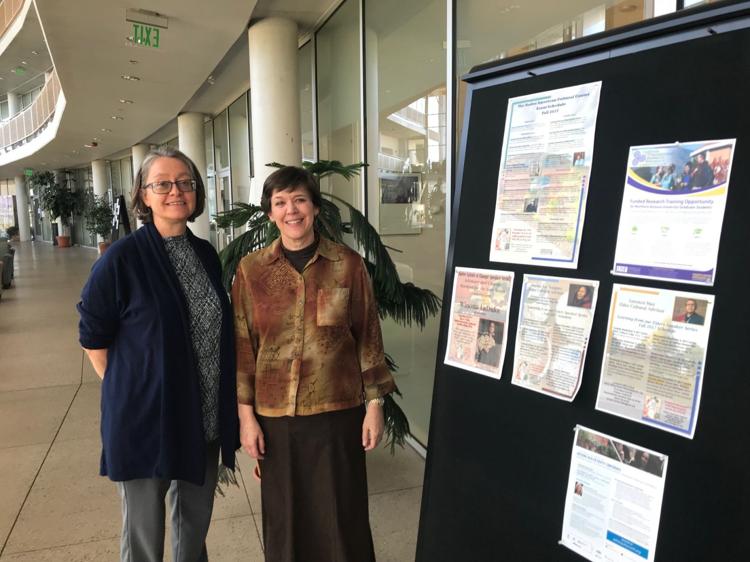 One study is looking at how social interactions affect rates of bacteria transmission in Hispanic and non-Hispanic populations.
Another is investigating the influence of arsenic-contaminated water on wound healing.
And another is working to characterize the bacterial colonies in young children's mouths that may make them more susceptible to early tooth decay.
The research projects are among an initial batch funded through a new Northern Arizona University research collaborative focused on addressing health disparities in the Southwest. The collaborative is funded through a $21.4 million grant from the National Institutes of Health, which is among the largest grants ever awarded to NAU.
Health-related inequalities are visible across northern Arizona according to a health equity assessment published by NAU's Center for Health Equity Research in September, and commissioned by The NARBHA Institute and in partnership with the Northern Arizona Healthcare Foundation.
For example:
• It found associations between lower education levels and higher mentally unhealthy days, increased cardiovascular morbidity and higher self-reported functional limitations.
• Suicide rates in the region were highest among non-Hispanic whites, while fatalities from unintentional injuries were highest among American Indian populations.
• Residents of Apache, Mohave and Navajo counties have less access to parks, sidewalks, and other recreational infrastructure than the state average.
• Along with a shortage of primary care, behavioral health and dental care providers, residents in the region have to travel long distances to see specialty providers.
Health equity is "the direction we need to go," said Diane Stearns, associate vice president for research, who co-leads the new Southwest Health Equity Research Collaborative.
"It's the responsible thing to do to try to help. It's what communities need," Stearns said. "They don't need someone telling them there is a different incident rate for cancer, they need help figuring out best practices to fix it."
The aim of one of the collaborative's projects, for example, is to identify best practices to reduce the spread of Staphylococcus aureus, the bacteria that causes staph infections. Project lead Talima Pearson said researchers will be examining Hispanic and non-Hispanic social groups in the Yuma area to identify carriers of the Staph bacteria and its potential transmission pathways. Hispanics are more often colonized by the Staph bacteria but less often infected, so the idea is to see how differences in social relationships and personal contact between Hispanic and non-Hispanic groups might affect rates of transmission, Pearson said.
"We know there are a lot of underlying cultural differences, so we want to be able to address why there is this disparity in the first place and we want to be able to leverage these cultural differences and relationships to better understand transmission of Staph in general," Pearson said.
That could help guide a more targeted approach to prevent Staph transmission, he said.
Two other projects are looking at ways cancer spreads and possible cancer therapies.
In Native American communities, incident rates of cancer aren't any higher than other populations, but mortality is much higher, so developing effective treatment contributes to health equity in terms of cancer survivorship, Stearns said.
The NAU collaborative has other elements as well, including outreach to different community partners like county and tribal health departments and organizations like The NARBHA Institute, said Julie Baldwin, who will co-lead the collaborative.
It will also include a pilot program to support other health equity research projects from NAU faculty and will aim to help "train young investigators to attack these problems," Stearns said.
Soon, the collaborative will be looking to hire on two new faculty as well, Baldwin said. Health economics, health services and epidemiology are all areas where the university is looking to build its expertise, she said.