Students crowded into an English classroom at Flagstaff Arts and Leadership Academy Wednesday afternoon, filling the desks, sitting on the floor and standing against the wall.
 At the front of the room, junior Elizabeth Whiteman flipped through slides of gun statistics and tweets sent out by politicians after last week's fatal school shooting in Parkland, Florida.
"I think it's clear, at least to me, that the action needs to be happening and the people who should be taking action are not taking action, so that falls to people like us," Whiteman told her classmates. "We have a lot of power, we have human bodies, we have voices, and people will listen to us if we speak."
And then the planning for a walkout began.
A week after the shooting at Marjory Stoneman Douglas High School, students in at least two Flagstaff high schools are organizing their own responses to the massacre that left 17 people dead. Their efforts came as students from Parkland and elsewhere converged on the Florida Capitol Wednesday to demand changes in gun laws (see related story).
At FALA, students are planning to join a national school walkout on March 14, exactly a month after the shooting. Students across the country are planning to walk out for 17 minutes — one minute for every person who was killed. At their meeting Wednesday, FALA students talked about making their way out to Fort Valley Road holding signs and repeating chants to better communicate the walkout's intention.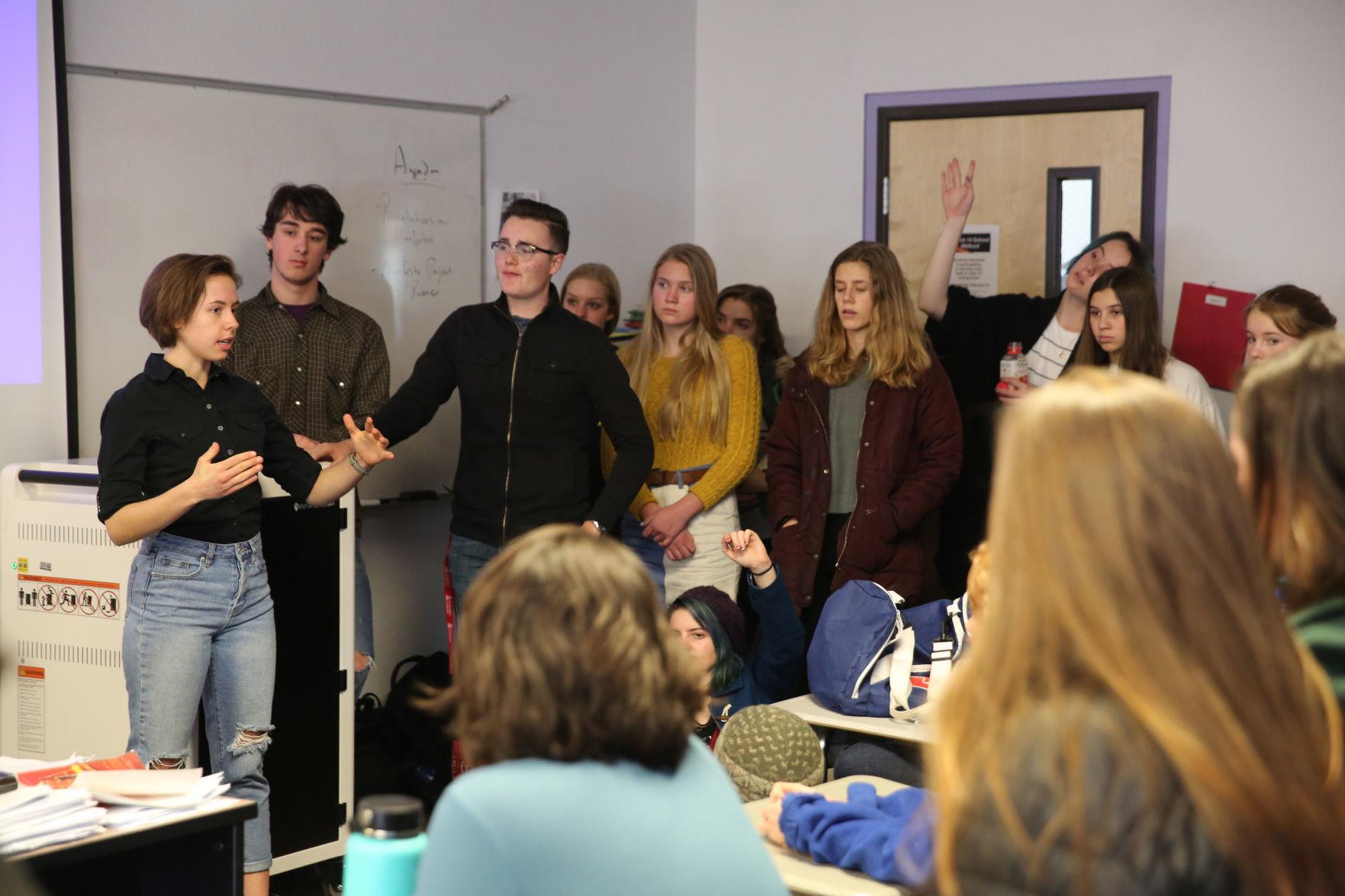 "Adult voices have dominated this conversation for a long time," English teacher Allison Gruber said to the students. "This walkout is an opportunity for young people, for teenagers...to have a voice in the conversation."
At Flagstaff High School, students have a different plan for March 14. Senior student council members Maddy Christopher, Taylore Lowry and Joshua Vallecillo say they are planning to hold informational meetings for students, parents, teachers and the public about what to expect at the school during an active shooter situation.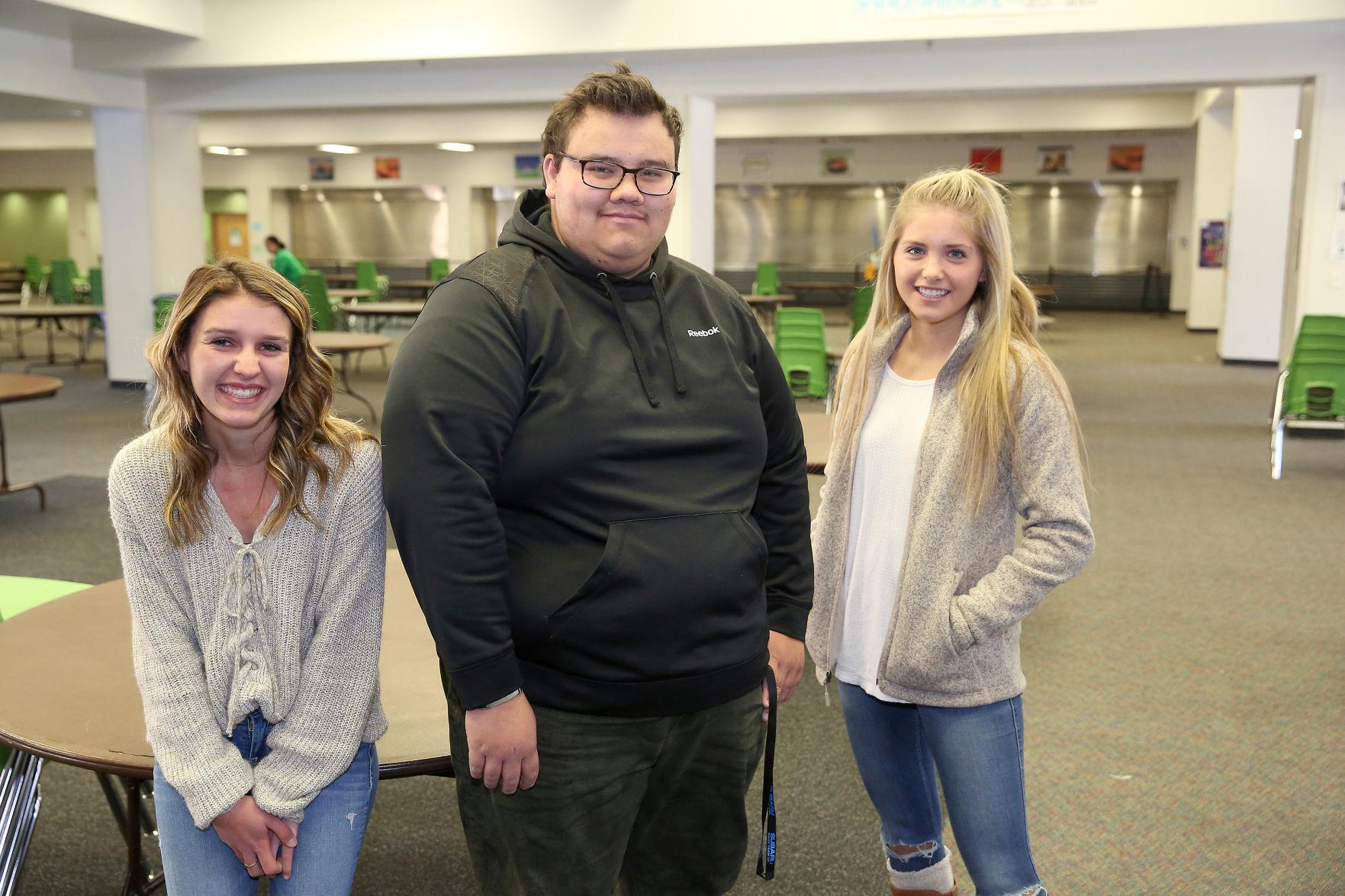 The trio isn't looking to start a discussion on gun regulations or gun control. They want their meetings to instead be events where attendees can ask questions and learn more about protocols in place to keep students safe in school. They also want to drive home the seriousness of regular lockdown drills at school.
There have been few conversations about the shooting in school, between classmates or with teachers, the students said.
"I think it's still too raw yet," Lowry said. "It's a touchy subject. There are people on both sides of the issue who feel very strongly."
Initially, the shooting wasn't being discussed at FALA, either, a response that in Whiteman's eyes seemed to normalize the event, as if a school shooting is now so common that it doesn't merit being brought up in class. Upset, she and a few other students started searching for ways to take action.
Though they have lived through past school shootings, this one crossed a line, said Diego de Toledo, a junior at FALA.
"I was always devastated about it but for some reason I had a belief that the adults representing us would do something about it. Finally I'm realizing...that it's not going to happen if I don't do anything," de Toledo said.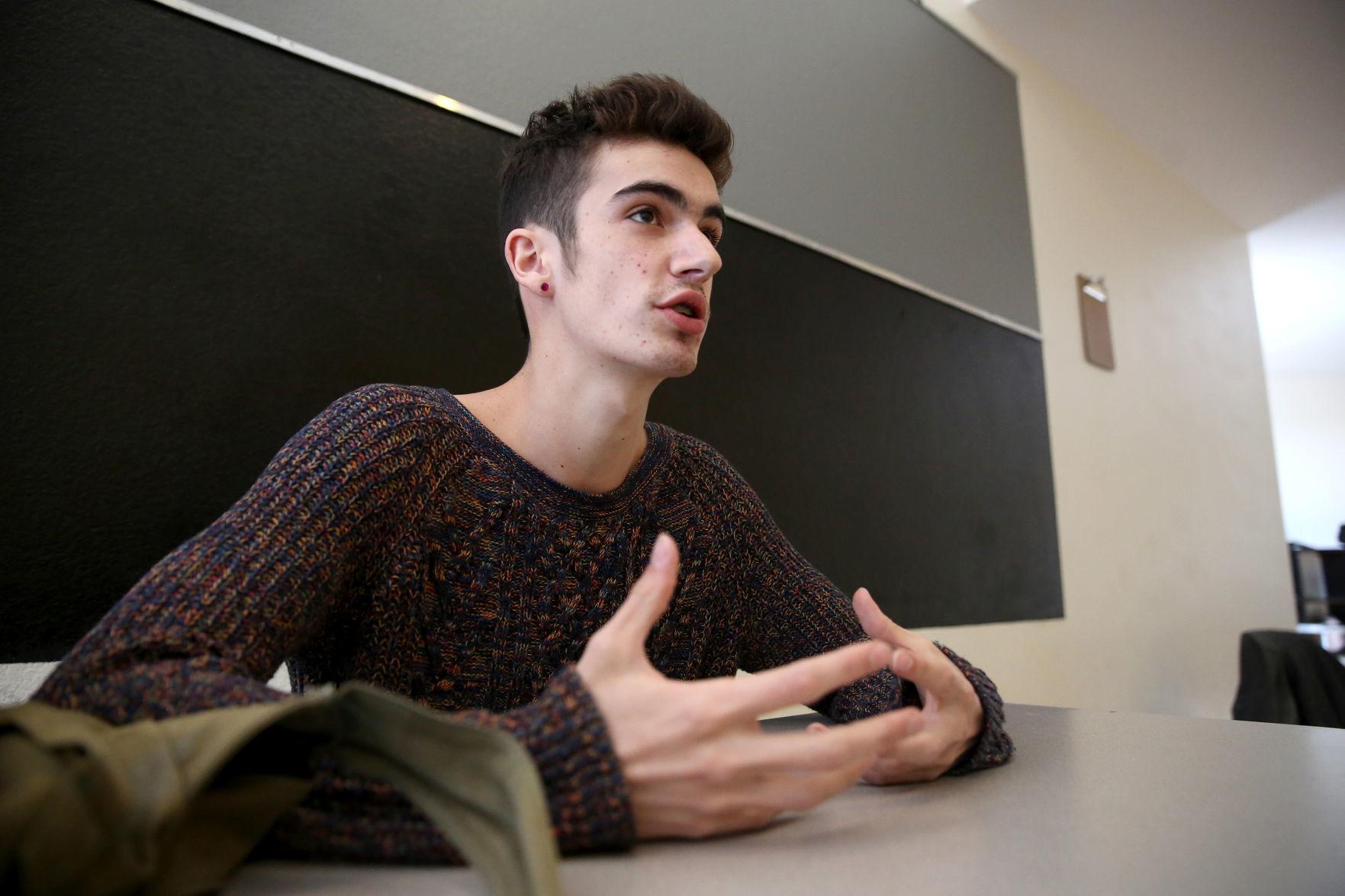 The fact that students from Marjory Stoneman are speaking out for change is a strong impetus for other students to do the same, said Hannah Staudinger, a junior at FALA.
"If they hadn't stood up immediately afterwards and said 'We're done'...this could have gone by as another thing that just happened," Staudinger said.
Lowry, at FHS, echoed those thoughts.
"Seeing kids going out to make a change in their community is very powerful," he said.
Technology has made this shooting different as well, the FALA students said.
Students at the high school used their phones to record video as the gunman was firing shots and then posted them to the internet.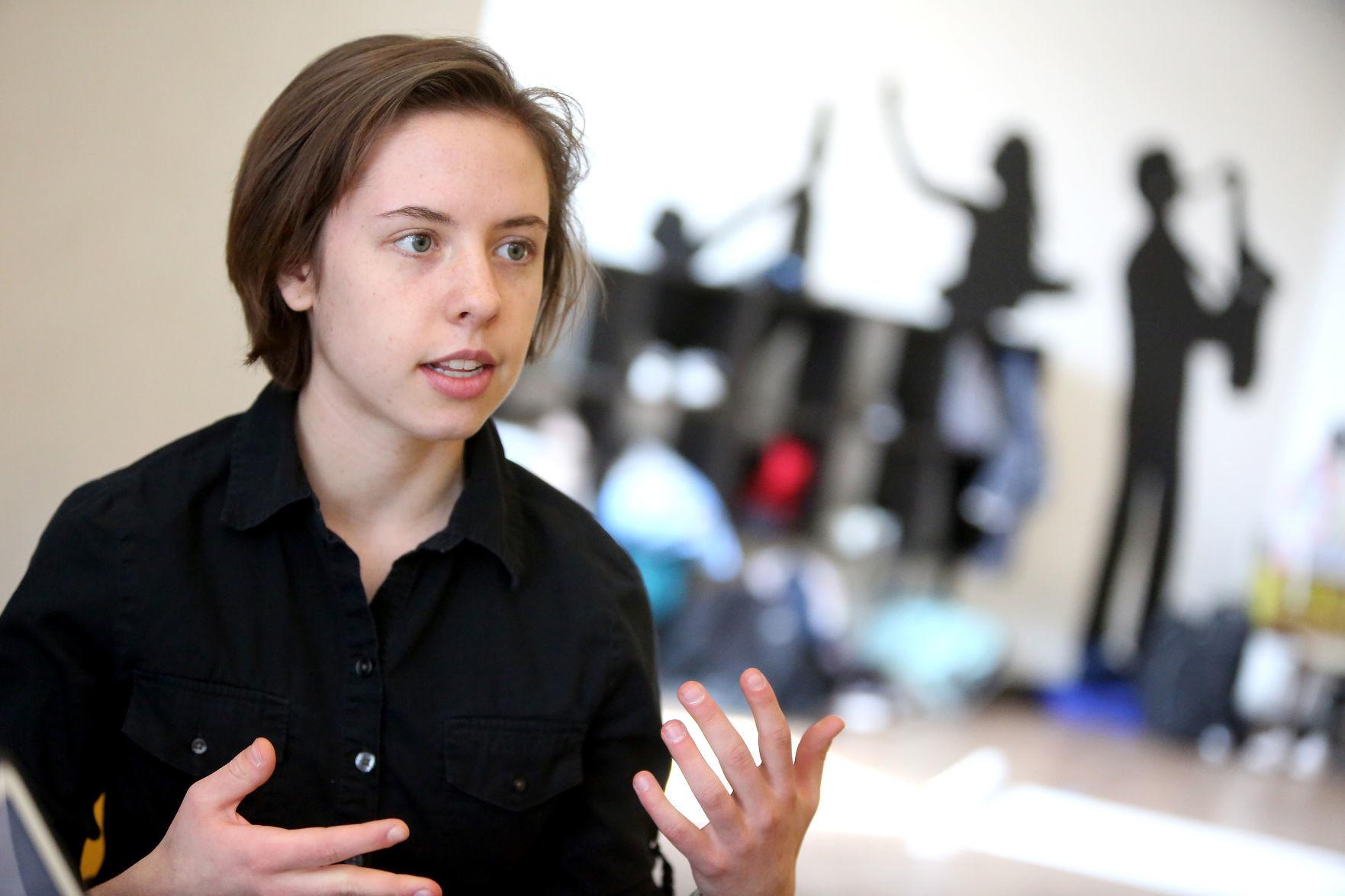 "In no other shooting have we been able to see and feel what was going on," Whiteman said.
Social media allows young people to hear, see and connect with each other directly, which helps foster a feeling of solidarity that has propelled students to stand with those in Florida, Staudinger said.
At the same time, the shooting has changed the way he sees his school and his classmates, de Toledo said.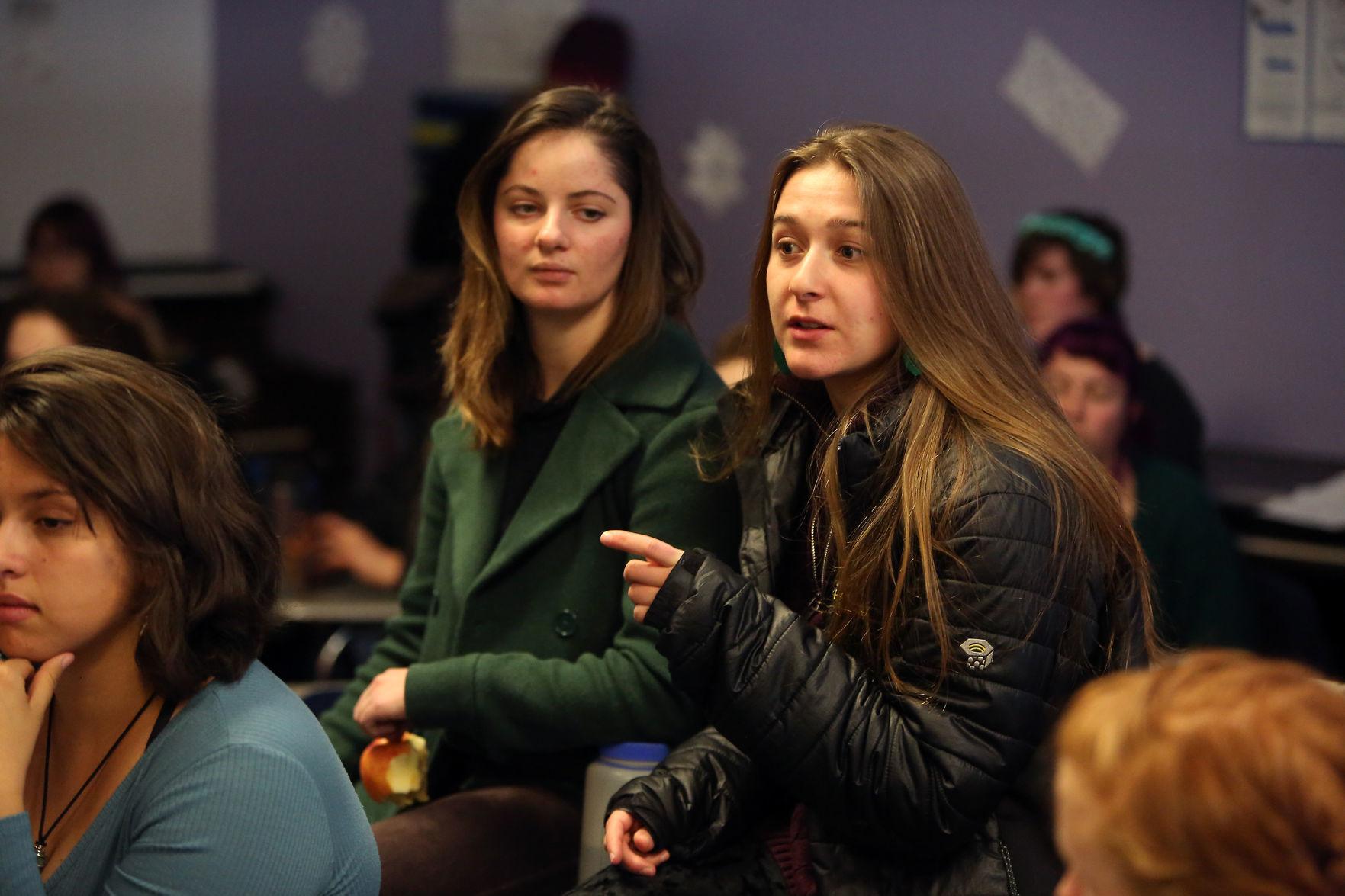 "To be honest I see myself looking at locks on doors, looking at glass windows and thinking about a shooter being able to come in if they wanted to. I see myself looking at other students and thinking 'I don't even know who's thinking about these kinds of things around me.' It's a problem of understanding what suffering students are going through," he said.
But it's also a problem of allowing one person to obtain a weapon that can kill more than a dozen people within a matter of minutes, de Toledo said.
"I think the idea of protection with guns is naive. I think it's only looking at it from an individualistic perspective versus a societal perspective of do we want our children — do we want our communities — to be safe or would we rather have our fancy toys?" de Toledo said.
The walkout intends to send a simpler message though, de Toledo said.
"We're walking out to demonstrate that this is our school, we need to be safe here and if it's not going to be safe we're not going to be here," he said.