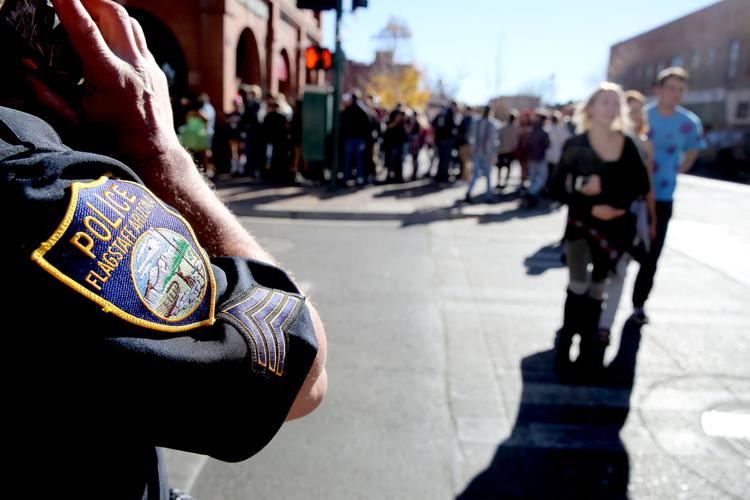 Thousands of people packed the streets of downtown Flagstaff on Saturday for Tequila Sunrise, but this year's annual binge-drinking event was another tame affair.
Over 30 police officer and firefighters were stationed in downtown and Southside to control and protect the students, alumni and tourists who flock to the bars at 6 a.m. but the day turned out to be relatively quiet for public safety officers.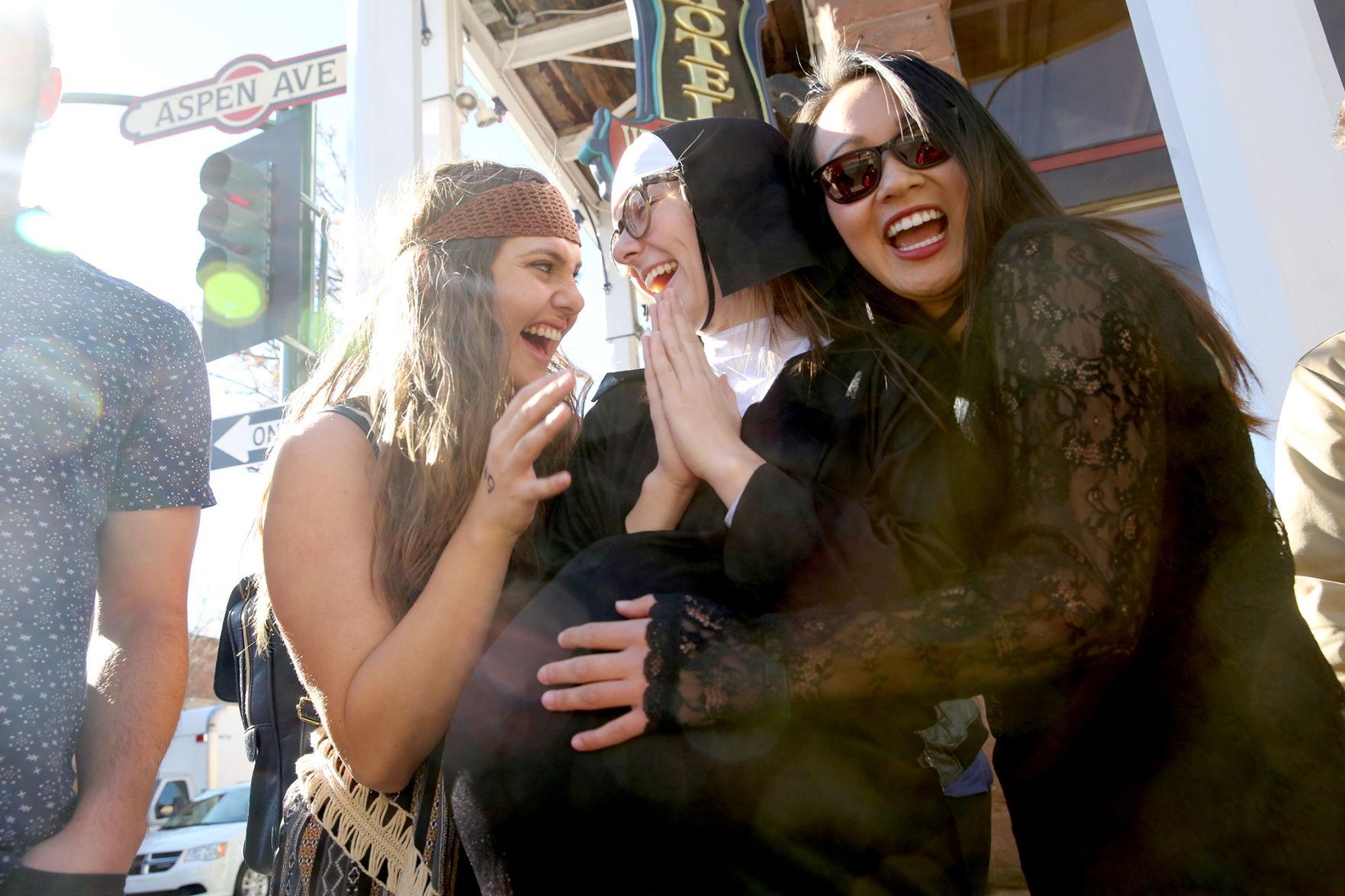 Flagstaff Police Officer Ryan Priest couldn't help but smile in shock at the tipsy but well-behaved crowds that moved from bar to bar without incident.
"It has been a really good event this year," Priest said. "It seems like there are less people and everyone is on their best behavior."
Flagstaff Fire Department Capt. Jeff Bierer waited patiently across from the Weatherford Hotel for any calls for service but none came, much to his surprise.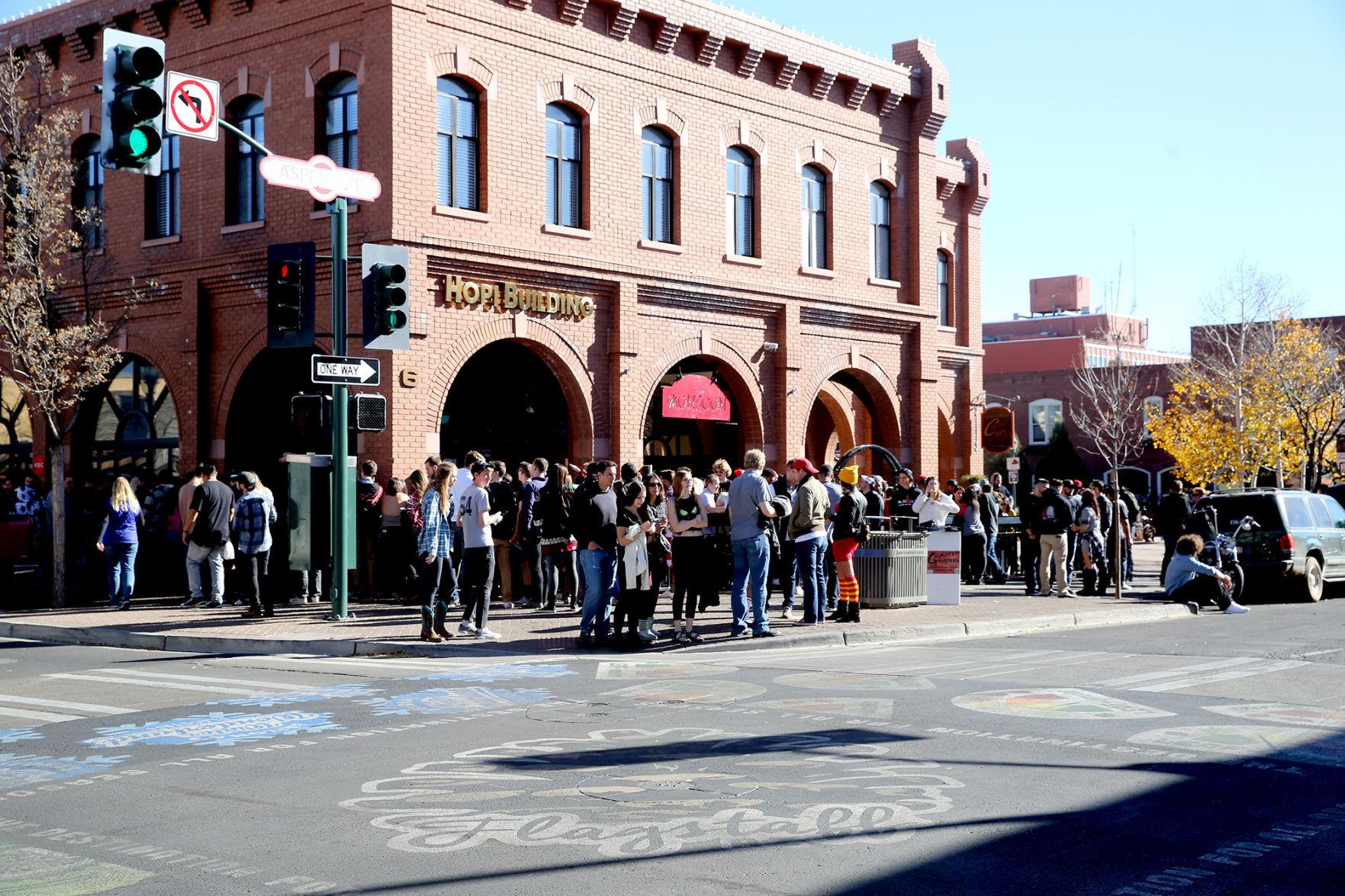 "Tequila Sunrise has been incredibly calm this year," Bierer said. "It is kind of funny, the Fire Department has been getting plenty of calls today but none of them are around here."
This was the second straight year that police saw a reduction in total arrest and calls for service.
Police made two arrests this year for assault and obscene conduct and filed six total reports for theft, criminal damage and assault. Police made five arrests and filed nine reports in 2016.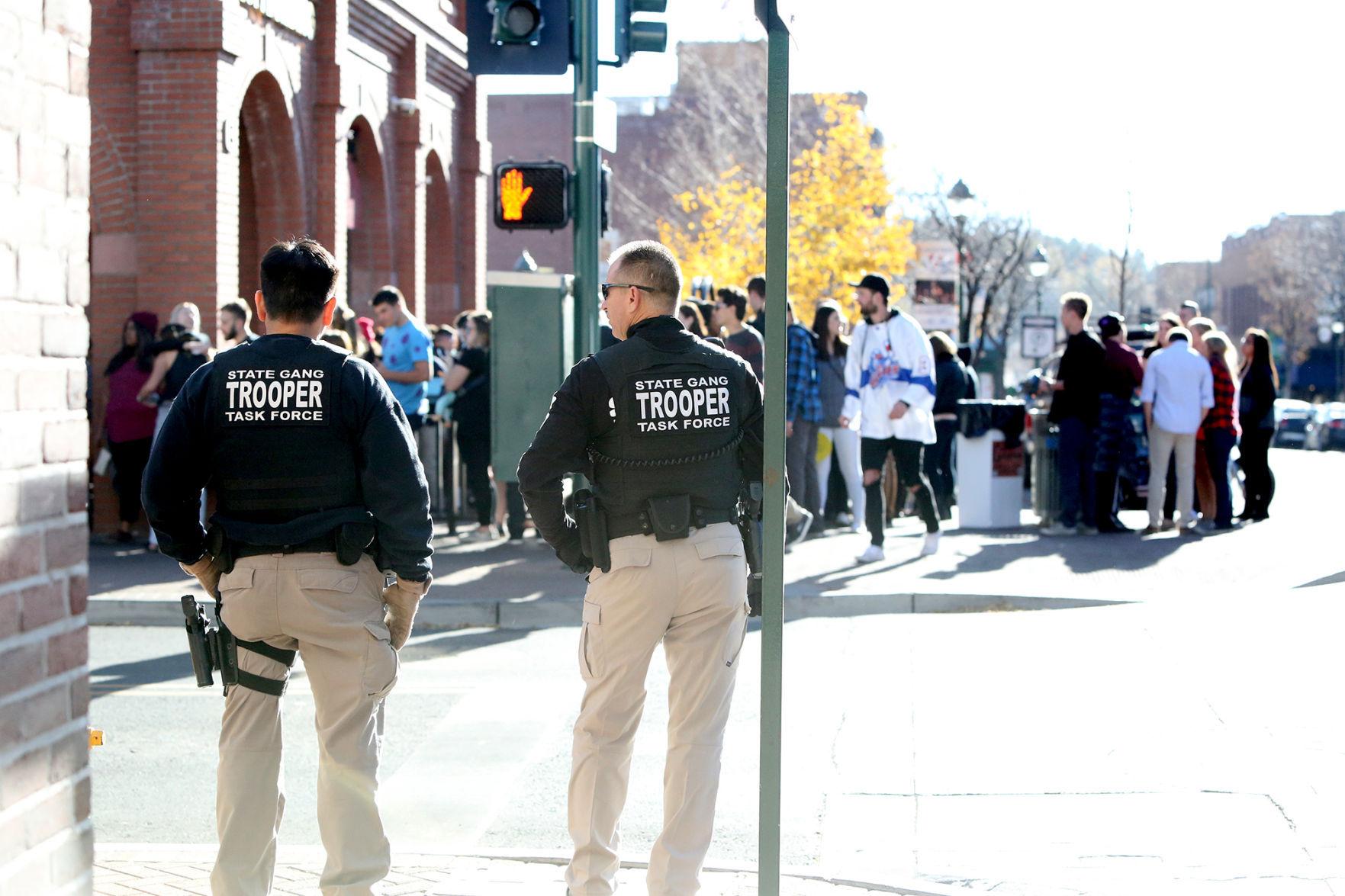 This year's Tequila Sunrise featured the same atmosphere, with people waiting in long lines to get into Collins Irish Pub, Monsoon and The Mayor at 6 a.m., but downtown and Southside were sparsely populated after the bars opened and everyone went inside.
By 8 a.m. long lines again began to form and sidewalks became more crowded; however, drinkers mostly followed the rules by staying off the streets and waiting for the proper signals.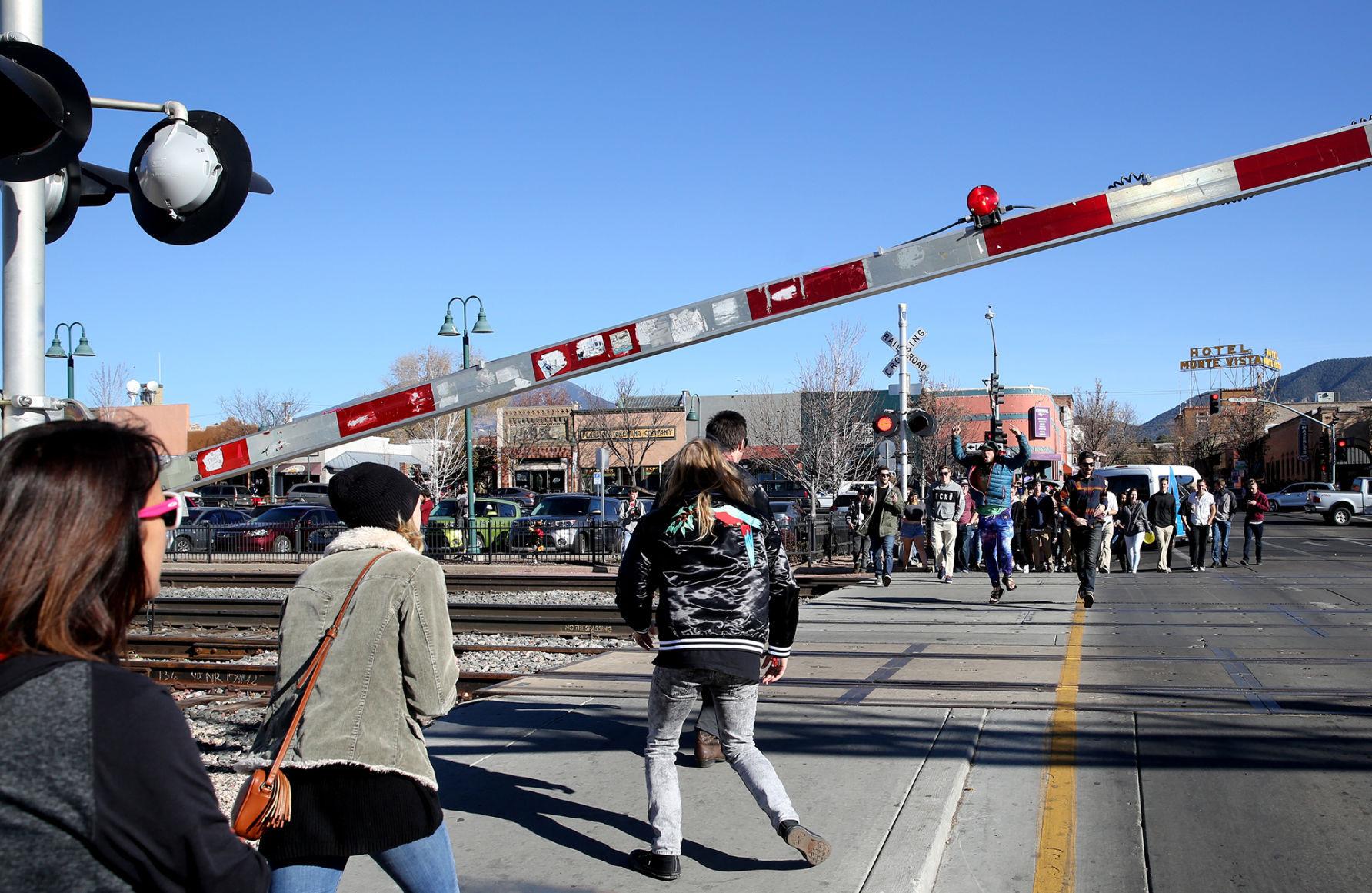 This year's event also marked the first time in two years that police were not forced to enact emergency road closures on North Leroux Street and Aspen Avenue, which allowed cars to move around the downtown area with little difficulty.
"Usually we have to close the streets but it looks like this year we may not have to" Priest said.
Tequila Sunrise participants also seemed more aware of proper forms of sexual consent according to Sharon Baudelaire, who is the Sexual Violence Prevention Coordinator at Northland Family Help Center.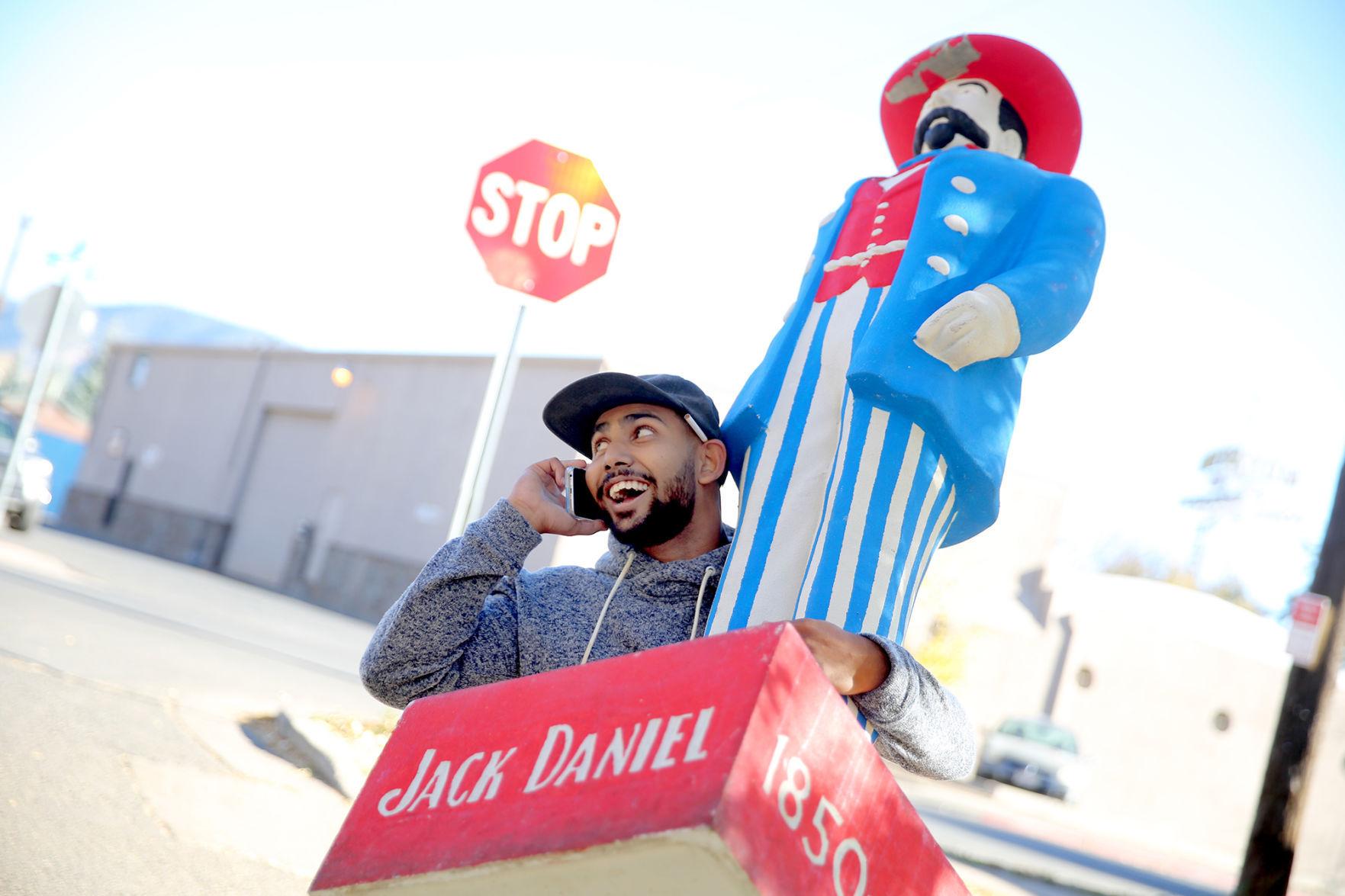 "We are always worried about sexual assaults especially when you have events where alcohol is involved like at Tequila Sunrise," Baudelaire said. "But it seems like this year that students are more aware of what proper consent is."
Throughout the day Baudelaire and her team of volunteers gave out free food and water bottles along with tags that said "consent is BAE," with "BAE" meaning consent before anything else.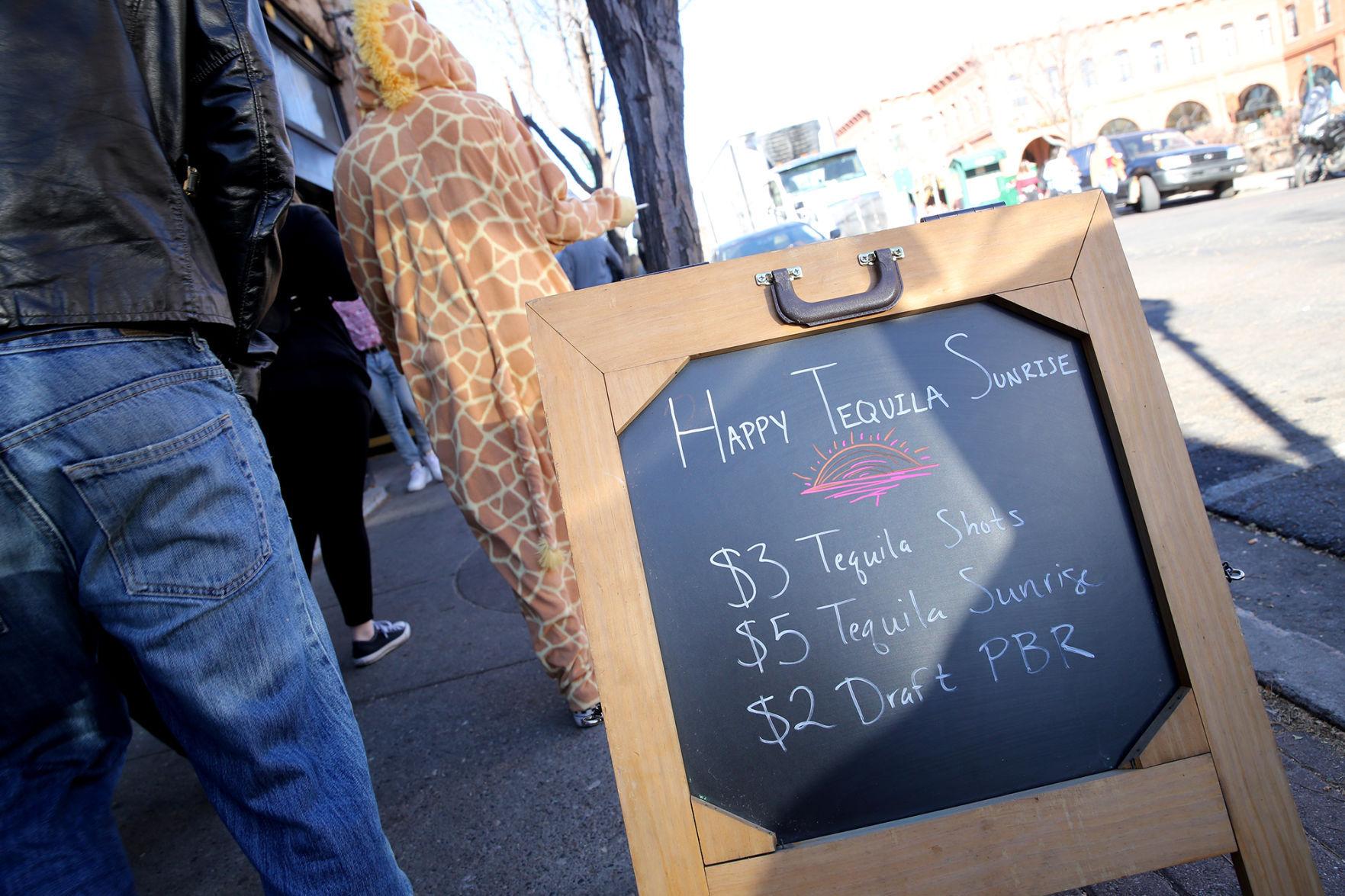 Portable toilets next to the busiest bars kept public urination to a minimum but some people still sneaked behind dumpsters to relieve themselves.
Participants of Tequila Sunrise said this year's event was still a good time but more mellow than they expected
Northern Arizona University student Nick Bury, who was participating in his fourth Tequila Sunrise, said this year's party had the same feel as last year's.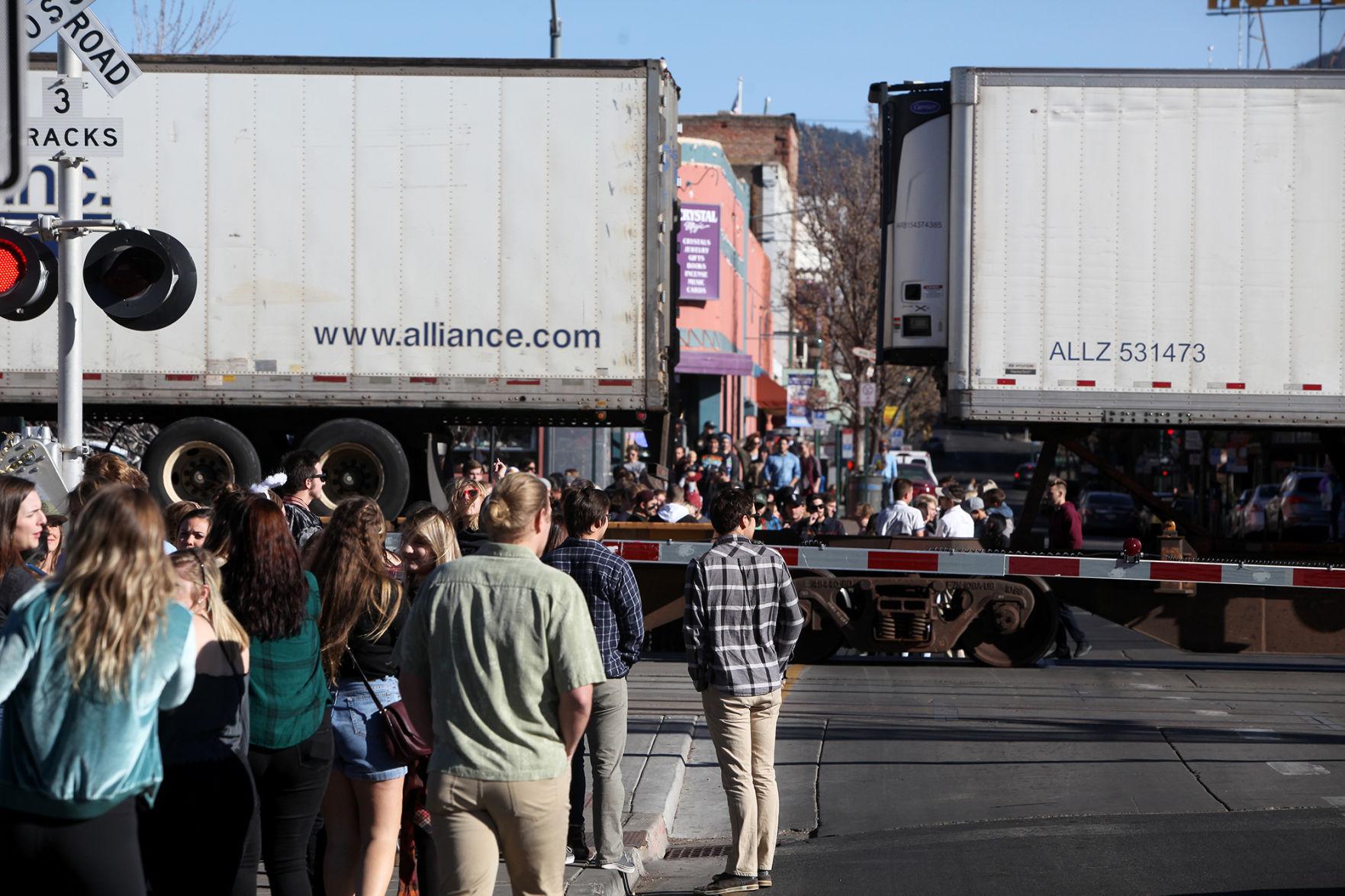 "The crowds and the bars seem about the same as last year to me," Bury said as he waited to enter Cornish Pasty Company in Southside. "Everything is more spread out now with the Mayor over here so it seems less hectic."
Arizona State University Student Adam Caskie said he liked the fact that Tequila Sunrise was becoming more spread out and described the scene downtown and in Southside as "relaxed."
"It feels like there are less people here, but I like that," Caskie said. "It means that I don't have to wait in line to get into a lot of these bars."
Alex Smith, who was heading north toward downtown after leaving Southside Tavern, said Tequila Sunrise was still the best time of the year, despite what she thought were smaller crowds.
"This year seems like there are a lot less people but Tequila Sunrise is still the best time of the year."