Turkey Day far from home: Why some RVers chose to spend Thanksgiving in Flagstaff
The temperature had begun its climb toward a record 71 degrees on Thursday morning as Matt Hendershott tended to bacon sizzling on a skillet.
Potatoes and eggs would round out the Thanksgiving Day breakfast for Hendershott, his wife, three children and friend Brian Hjelvik.
But instead of spending the day at home with friends and family, the group had picked a different, less conventional place to celebrate Thanksgiving: among the ponderosa pines at the Kit Carson RV Park.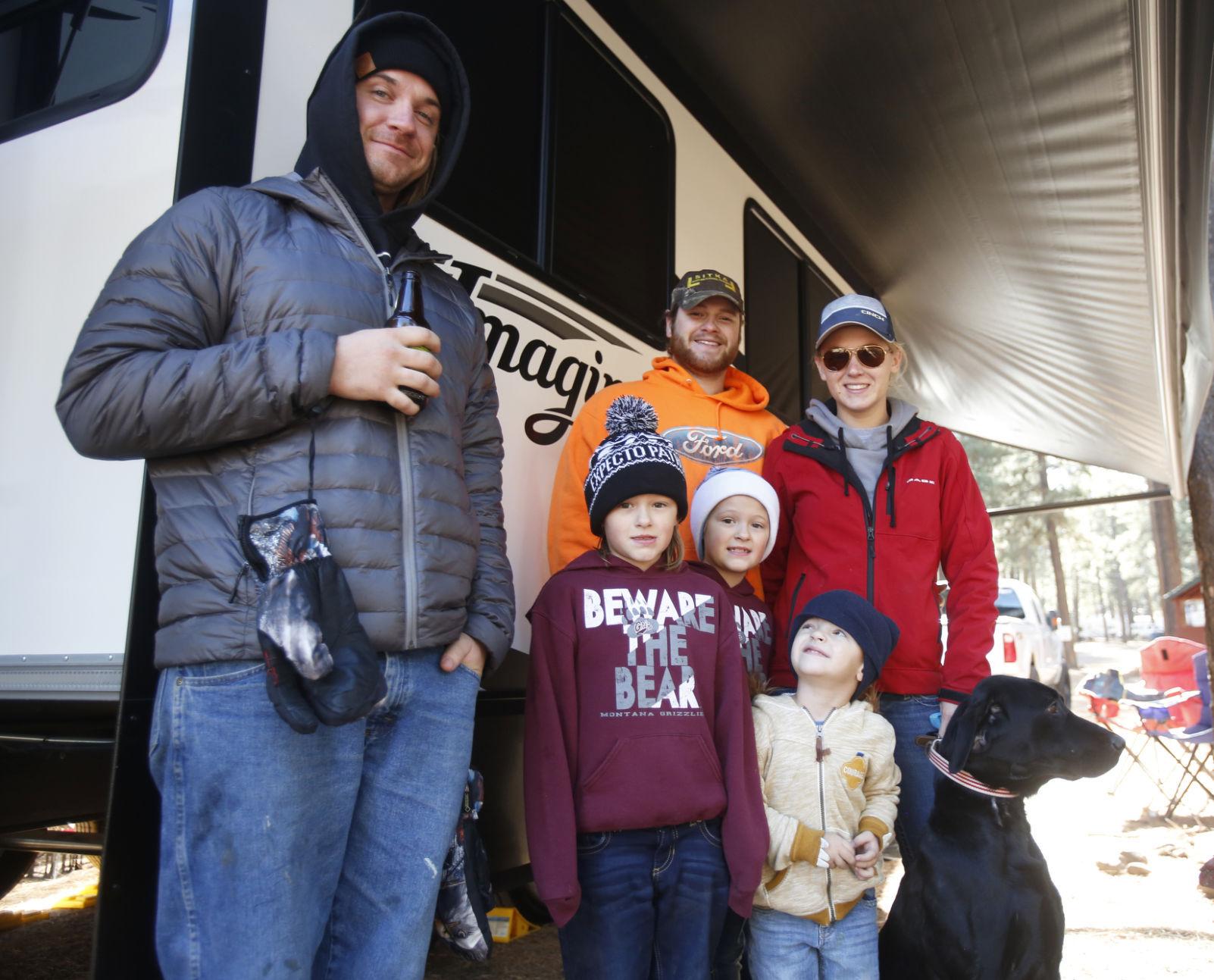 Originally from eastern Washington and northern Idaho, Matt Hendershott and Hjelvik are traveling mechanics who have been working on replacing a hydroturbine at a dam near Fountain Hills.
It was too long of a drive to get home for the holiday, so they decided to get in their RV and head to Flagstaff instead, said Shalin Hendershott, Matt's wife.
"We kinda miss the pine trees, this is a nice change from the desert," she said.
And without having to worry about fitting in other family events and outings that day, it was one of the most relaxing holidays she could remember, Hendershott said.
The group was not the only one that spent Thanksgiving camping at RV parks around Flagstaff. With most area campgrounds closed for the season, RVers said the more developed parks were their next best option to camp out over the balmy holiday weekend.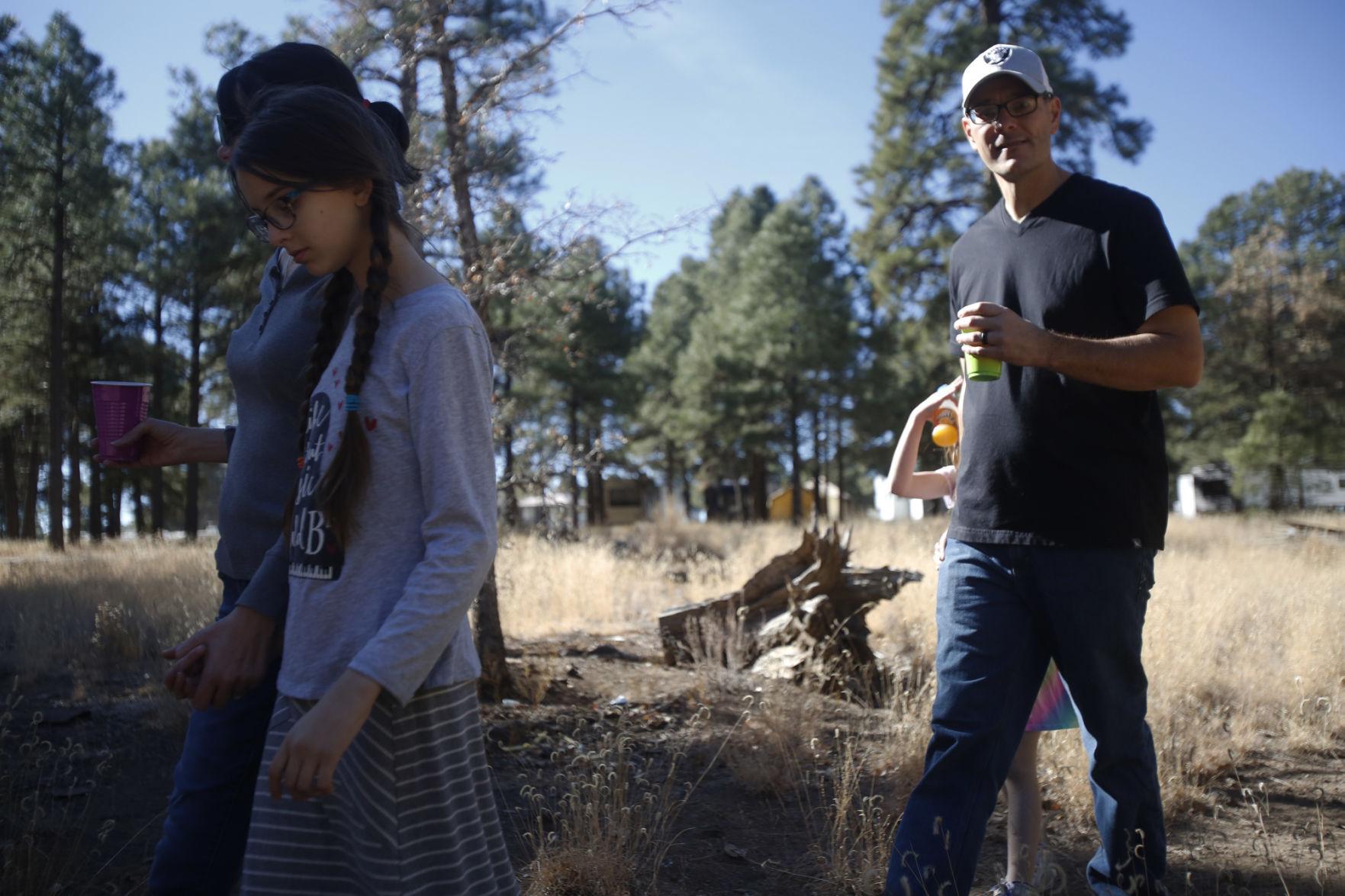 It was the first time spending Thanksgiving in Flagstaff for Jessica and Mike Zaragoza and their two daughters. The family usually hosts a big turkey dinner at their home in Avondale but decided to take a break from that tradition this year, Jessica Zaragoza said, as she stood near the family's RV at Black Bart's RV Park.
Mike Zaragoza said it took some calling around before he found the site at Black Bart's. Many of the other RV parks and KOA campgrounds around the Sedona and Flagstaff areas were already full, he said.
The Zaragozas said they made the trip to Flagstaff with another family and the group planned to prepare turkey dinner, including all the sides, right on site. In preparation, the Zaragozas had already set up tables, an outdoor stove, a wood pellet-fueled turkey smoker and a metal firepit filled with coals. They were going to try out campfire eclairs for dessert, Jessica Zaragoza said.
Before they started cooking, the families said they were headed out hiking in the forest to collect pine cones for table centerpieces.
"We're not on any time frame," Jessica Zaragoza said. "We're on camping time."
This was a chance to escape the hustle and bustle of the city, unplug and unwind, the group said.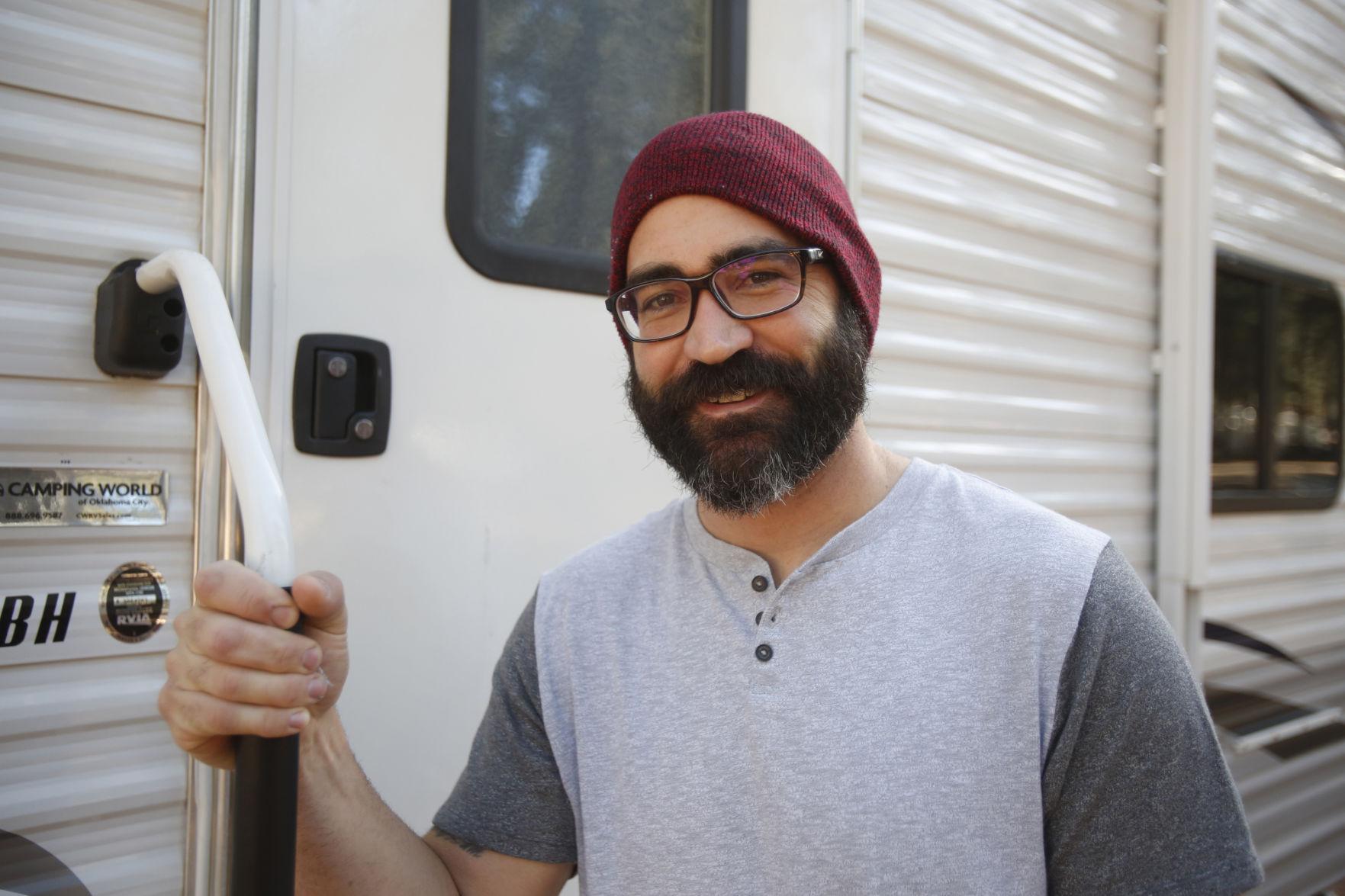 An agenda-free Thanksgiving Day was the gameplan for others as well.
Jared and Melissa Prince were spending Thursday at the Kit Carson RV Park on their way home to the Oklahoma City area after visiting family in Scottsdale. They wanted to spend some time just the two of them and decided staying in Flagstaff would be a good way to break up the trip, Jared Prince said.
He said the couple was going to spend the day relaxing, watching football and cooking steak, not turkey, for dinner.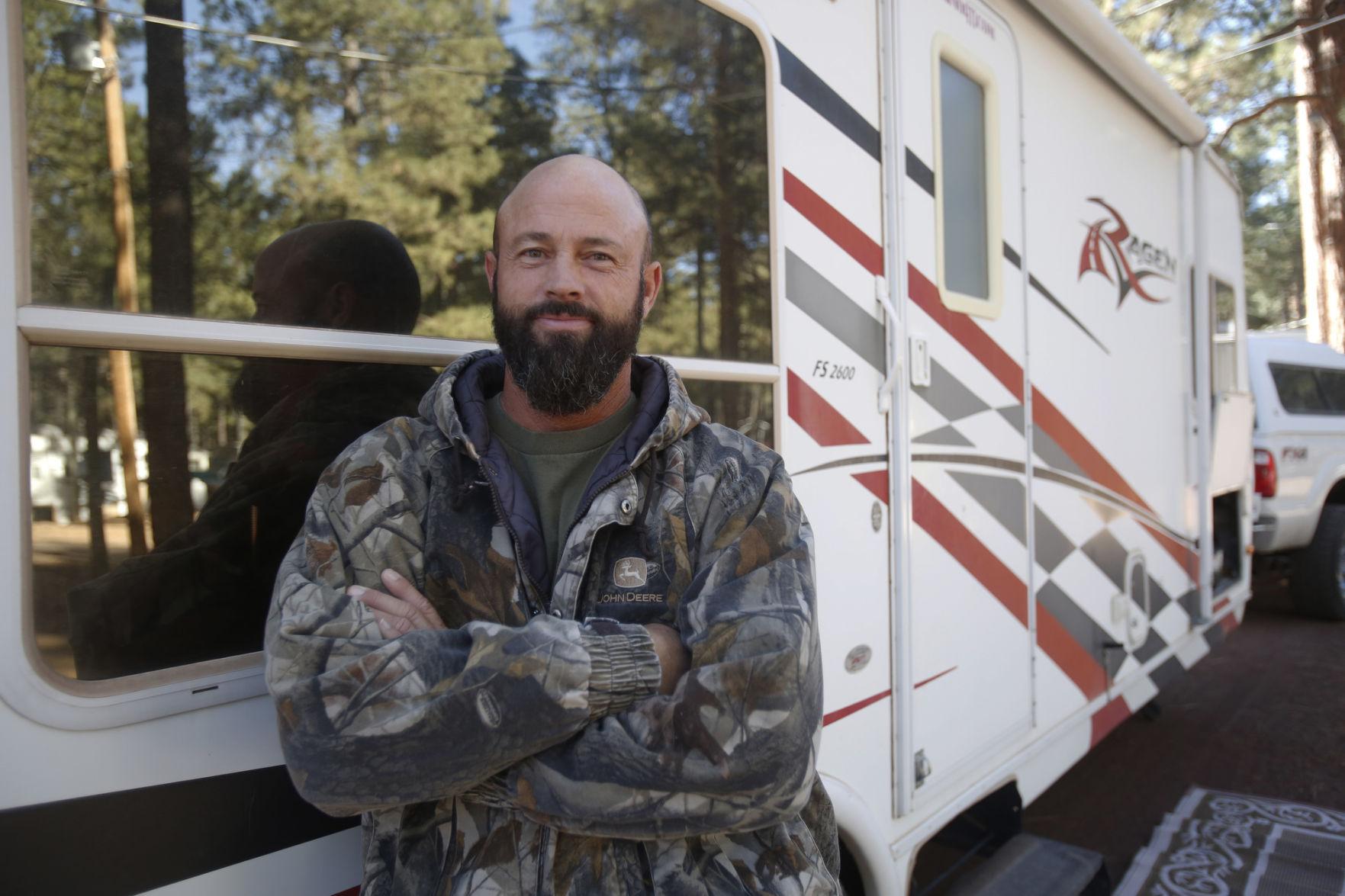 James Gappmayer said his family didn't have any big plans for Thursday, either. Gappmayer's daughter is a student at Northern Arizona University so it has become a tradition for the family to drive their RV up from their Tucson home to spend the holiday in Flagstaff, he said. While they're here, they also get a Forest Service permit to cut down a Christmas tree to take back to Tucson, he said.
Looking ahead to Thanksgiving dinner, Gappmayer said his wife had already cooked many parts of the meal in her kitchen at home, so there wasn't much more prep to be done.
The family would probably set up their table and eat turkey dinner outside, Gappmayer said.
"It's way too nice not to," he said.